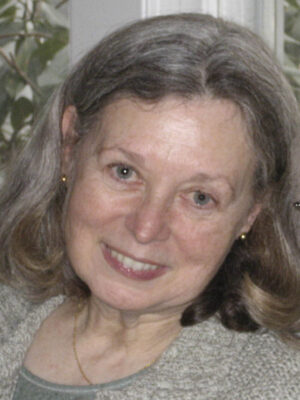 Degree(s): BJ '68 (Magazine); MBA '81, Long Island University
Whereabouts: United States, White Plains, New York
What do you do?
In the working world, I am drawing on a range of reporting, writing, editing, organizational and life experiences to help entities interact with their various constituencies in today's very social-focused environment. At the same time, I must say that I still get satisfaction and joy in interviewing people and writing the more old-style traditional articles. I am fortunate to be able to enjoy a bit of both the old and new ways. Creating a website, writing a blog – such interesting new ways to interact. When I opened Brookdale Associates, Inc., in 1995 after a number of years as a business journalist at Advertising Age, little did I realize we were on the brink of a whole new era.
How did you get your job?
After 25 years as a business writer and editor with Advertising Age, I set out on my own and opened Brookdale Associates, Inc.
Describe some of the projects you handle.
Media relations for one of the world's largest networks of independent advertising and marketing communications agencies, ICOM. Corporate reports (annual report to shareholders)  for companies such as Colgate-Palmolive. Website creative direction and writing. Articles for the asme.org site that run the gamut from aerospace to bioengineering to renewable energy to nanotechnology to technology and society. Also writing for branded content sections of Advertising Age.
What do you consider to be your greatest professional achievement?
As a journalist, reporting and breaking news on such fantastic stories as the introduction of Diet Coke, "New Coke," Tylenol poisonings, a federal government sting of a couponing scam; setting up a network of international correspondents in Eastern Europe as the Berlin Wall fell and supervising editorial coverage of its fall; economic and social changes throughout the region. Then going on to being a successful entrepreneur in opening a business capitalizing on my writing/journalistic skills and attracting a variety of blue chip and other clients.
What makes you good at your job?
Good listening. Honest and open communication with clients; following through to make sure things happen. Flexibility and staying on top of the latest tools and techniques.
What is one thing you wish you had done?
I don't regret any decisions I made or the way my life has played out. If I had known about all the opportunities that would be open to my generation, particularly women, I may have made some other choices. But there was no way for me to know that at the time.
Updated: November 7, 2011