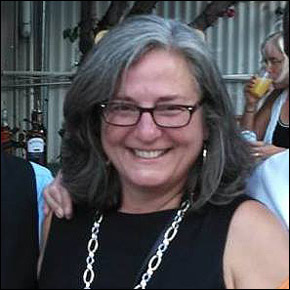 Degree(s): BJ '83 (Magazine)
Whereabouts: United States, Maryland
What do you do?
I write and teach. Here's my quick bio: Pamela Gerhardt's memoir about her father's stroke, "Lucky That Way," published by University of Missouri Press, Oct. 1, 2013, won the 2014 American Society of Journalists and Authors Outstanding Book Prize, memoir/bio category. It was also nominated for The American Book Awards and was a finalist in the Santa Fe Writers Project. An early draft excerpt appeared in the June 2008 issue of The Washington Post's Sunday Magazine and a more recent companion story appeared in the paper's Health and Science section, August, 2011. Gerhardt has written professionally for 25 years for a variety of newspapers and magazines, including The Washington Post, The Dallas Morning News, Houston Chronicle and The Sun. She appeared as a guest on ABC's Nightline June 21, 2001. She currently teaches narrative nonfiction in the Professional Writing Program at University of Maryland.
How did you get your job?
I have many jobs, so it would take a long time to answer this question. After working six years in magazine editing (Whittle Communications), I returned to school and got an MFA in creative writing, nonfiction. From there, I began to freelance and teach at universities. My big break, as it turns out, is very old school: I traveled to Belize, wrote about it, moved to D.C., and sent the unpublished story to the travel editor of The Washington Post. The rest is history. I've written for all sections of the Post except Sports.
What is the best professional lesson you learned at the J-School?
Don't argue (too much) with your editor. Always seek the truth (not the spin).
What advice do you have for current students?
Use Twitter, use it all the time, and use it well.
What is your favorite J-School memory?
Lighting up a clove cigarette in the newsroom and having editor George Pica come out and yell at me. Seriously, favorite memories are covering concerts with fabulous student photographers such as Cheryl Nuss – The Who, Billy Joel, etc. We would drive to St. Louis, cover the concert, then head back to Columbia. Our work would appear in both The Missourian and The Maneater.
Updated: July 28, 2014