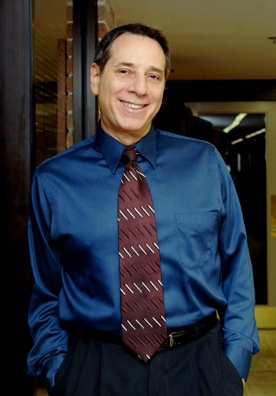 Degree(s): BJ '75
Whereabouts: United States, New Orleans, Louisiana
What do you do?
I am the program director for journalism and media arts at Tulane University in New Orleans, La. I also do freelance writing for local, regional and national publications. I also write a weekly current events, news and information blog at http://www.greenbergrants.blogspot.com/.
How did you get your job?
I started as an adjunct professor more than 10 years ago, while I was employed full time as a writer for the Times-Picayune. A few years ago, I took a full-time teaching position in journalism, and in 2007 I was promoted to program director.
What is the best professional lesson you learned at the J-School?
Not to cut any corners in pursuing a story. I learned that the beauty of good journalism is in the details and in the authenticity of the content you present. I also learned that good writing is all about saying more, but using fewer words (the economy of words). And finally, I learned that while hearing may be a gift, listening is a skill that must be learned.
What advice do you have for current students?
Get as much "real world" experience as possible while you are still in school. Get published as often as possible and have a strong electronic portfolio. I also heartily suggest earning a master's degree immediately following the bachelor's degree. Decide the subject area you most want to focus on in your work, and find a master's program that is related to that discipline or subject area. I also suggest that if you plan to work independently or freelance, work for someone else first, for a few years. Find out what publishing, broadcasting, etc. is all about from the inside out first.
What is your favorite J-School memory?
Meeting John Chancellor of NBC-TV during Journalism Week.
Updated: November 7, 2011