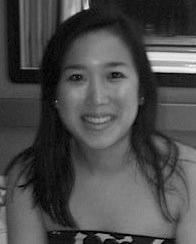 Degree(s): BJ '09
Whereabouts: United States, Alabama, Birmingham
What do you do?
I am an assistant editor in the food department at Cooking Light magazine. Outside of work, I am the president of the local Mizzou alumni chapter, so I feel even more closely tied with the school than I did before!
How did you get your job?
I applied for the Time Inc. Lifestyle (post-grad) fellowship and was placed with Cooking Light. CL asked me to stay another six months, but the executive editor in the food department actually offered me a full-time position in October 2010. I was the fellow/intern for a little more than nine months. My boss when I was a fellow was a Mizzou graduate school alum. Part of the reason why she hired me was because I had been a teaching assistant for the magazine editing class. She figured I'd be a pretty safe bet, ha ha.
What is the best professional lesson you learned at the J-School?
Be curious about your work. Whether that means helping colleagues with projects and deadlines or asking more questions in an interview, I found that the J-School encouraged me to get involved in my work. As a result, I was able to learn quickly and was trusted to handle more responsibility.
What advice do you have for current students?
Make yourself indispensable. Ask for more work, do things without being asked. Be prepared for any questions your boss or colleagues might ask you.
What is your favorite J-School memory?
I was in my magazine editing class, and my professor, Jen Rowe, was talking about the industry in her lecture. As silly as this sounds, there was a moment when I felt absolutely sure that magazine journalism was what I wanted to do with my life. I thought I had known it already, but every time I went to the mag editing lectures, the feeling was reinforced by our discussions and lectures.
Updated: November 15, 2011