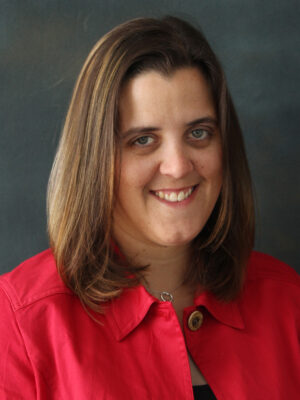 Degree(s): BJ '98 (Advertising)
Whereabouts: United States, Normal, Illinois
What do you do?
I am the marketing and public information specialist at Heartland Community College in Normal, Ill. I do a variety of both the advertising and public relations functions for the college, including writing press releases, making media connections, writing ad copy, making media buys, writing and editing college publications and helping with special events.
How did you get your job?
I started out in the corporate sector, working in advertising in the Chicago area. Though I enjoyed the work, my interest always has been higher education. I moved downstate and took the marketing specialist position at Richland Community College in Decatur, Ill., before I moved to Normal to attend graduate school at Illinois State University.
What is the best professional lesson you learned at the J-School?
Always be open to learning experiences. As Missouri graduates, we have an excellent base knowledge, but there is always something new to learn. Learning from other people in your field is vital – find a mentor and check in with him/her regularly.
What advice do you have for current students?
Don't focus all your time learning only what you'll be graded on. Observe your professors and ask them about their own professional experiences. Many times, these learning experiences are much more helpful in the real world than something that might have appeared on a quiz. Additionally, make sure you do an internship, even if it's unpaid. It will pay off in other ways.
What is your favorite J-School memory?
As an officer in the Journalism Students Association, I was responsible for helping organize commencement. Watching my fellow students achieve their goals, all while being cheered on by their professors, was one of the best parts of the year. Also, presenting my campaign to my client at the end of my Campaigns class was completely satisfying – that was my hard work!
Updated: November 10, 2011