Saleha Husain
Professor of Journalism & Mass Communications (Retired) at University of Karachi, Pakistan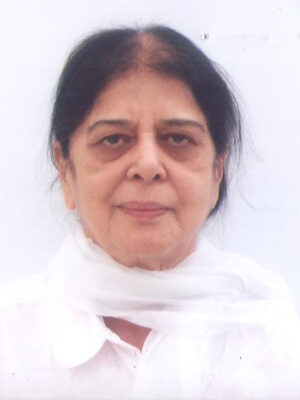 Degree(s): MA '85 (News-Editorial)
Whereabouts: Pakistan, Karachi
What do you do?
I am a freelance writer and my passion is translating printed work in any of the two languages – Urdu or English. Urdu is the national language of Pakistan. Having achieved degrees in journalism Urdu and later in journalism English, I was associate professor of journalism and mass communication at the University of Karachi, Pakistan, where I worked for more than 17 years. In addition, I worked for Pakistan American Cultural Center as an ESL teacher and successfully prepared students for TOEFL tests. I have extensive experience teaching English language in diverse fields, for special purposes to medical and law students as well as to government officials and members of the business community.
How did you get your job?
Getting my job was a story of hard work and good luck combined. It meant translating research papers, conducting workshops, organizing seminars, writing book reviews in both languages and writing articles in Urdu and English newspapers.
What do you consider to be your greatest professional achievement?
It is to see my former students perform so well as editors, reporters, media people and good human beings.
Best professional lesson learned at the J-School?
That all practical techniques remain similar, no matter what language is used for mass communication.
What would be your best advice to current students?
In addition to working hard for degrees and diplomas, students must also strive to understand the purpose of life on this planet.
What are your next career steps?
I smile at this question because I am a grandmother and a senior citizen. There is not a lot I can do. But everyone has dreams. I have, too. I want to translate someone's work someday so as to reduce hatred among human beings in this world. This is what I used to dream about as a kid and this is what I dream about doing one day in my second childhood!
What is your secret to success?
My secret to success is no secret. Plain hard work. I have stayed awake night after night incessantly drowned in work whenever I needed to. But all that provided me those beautiful memories which keep me going so happily now.
Updated: November 7, 2011