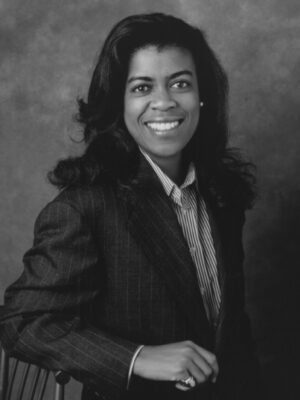 Degree(s): AB '82, BJ '82
Whereabouts: United States, New York
What is the best professional lesson you learned at the J-School?
Even though I planned to work in news editorial after school, I was in the advertising/PR sequence and had to sell classifieds for the Missourian. That coursework opened my eyes to the business side of journalism and the crucial role it plays in the profession, which helped me navigate and plot career moves. I think the perspective that I took away from the advertising sequence at the J-School has served me well throughout my career.
What advice do you have for current students?
Learn as much as you can about the business side of the profession. Also, try to double major or load up on a liberal arts subject such as economics, international affairs, or history, or a business subject such as accounting, finance, or marketing. One big problem with journalism at all levels these days is that reporters and editors have no perspective of their own about how the world works and so they are too vulnerable to spin and nonsensical logic advanced by people with agendas. Make it a personal requirement to take any course from Steve Weinberg. His classes offer a rare opportunity to learn how the hard work of real journalism is done. One last thing: Think entrepreneurially about ways to leverage your skills in this multimedia world.
What is your favorite J-School memory?
A few years ago I wrote Professor William H. Taft a note thanking him for inundating us with details of the history and principles of journalism. At the time I thought that class was kind of comical, and I did a fair amount of cutting up in Gannett Auditorium during his slideshow on William Randolph Hearst and San Simeon. But the images and stories he shared have stuck with me. There are so many parallels between the actions of Hearst and some of the modern-day media moguls that knowing the history helps me put the current developments in perspective. And it has made watching Citizen Kane and Marion Davies films on Turner Classic Movies that much more fun!
Updated: November 11, 2011