Stephen Baer
Creative Director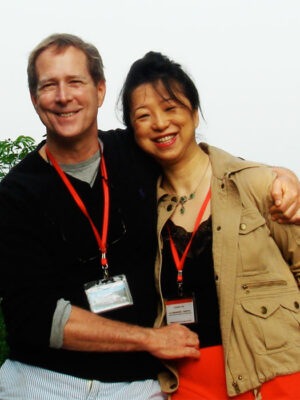 Degree(s): BJ '76
Whereabouts: United States, Atlanta, Georgia
Growing up in a military family, creative director Stephen Baer, BJ '76, learned resilience and curiosity at a young age. These two traits, developed through the 22 moves his family made before he was 18, helped him adapt to new surroundings with ease. Tapping into the survival skills he learned early in life has come in handy for a man who has spent more than 30 years navigating through various positions in the advertising agency world.
While it may not be in his DNA to settle in to any one place for too long, Baer has been purposeful in the moves he has made throughout his illustrious career working on top accounts at seven different agencies. What began as a simple pursuit to work on car campaigns grew in to a desire to make an impact with his creative work wherever opportunities presented themselves.
Advertising wasn't on his radar when a young Baer arrived at Mizzou in 1972. He enjoyed the art of storytelling and entered the School of Journalism certain he would craft a career telling stories in newspapers or magazines. Then one day, a guest speaker in one of his classes changed everything. The presenter was intelligent, amusing and made a living off of being clever. His name was Bill Bernbach, the man behind the creative revolution of the '60s and '70s. Bernbach altered the world of advertising and inspired others along the way.
"Why would I want to do anything with advertising besides the fun part?" Baer says.
Baer was among the inspired, obtaining a new perspective on the creative advertising business. He realized advertising was more than simply producing clever little ads. Advertising revolved around good storytelling, something he longed to do in a career. "I couldn't believe you could have that much fun doing what you love," he says. After listening to Bernbach's presentation, Baer was persuaded.
He promptly switched his degree emphasis to advertising, knowing intuitively he would focus on the creative side of the business. "Why would I want to do anything with advertising besides the fun part?" he says. During his last semester at MU, Baer focused less on class work and threw himself wholeheartedly into putting together a portfolio in hopes of being recognized for his creative talent.
After graduation, Baer headed to Detroit to work as a copywriter at D'Arcy, where he put his passion for cars to good use working on the Pontiac campaign. He worked diligently during the day, but at night, found himself reading BMW ads with a thirst to start as close to the top as possible. Pontiac was good, but not good enough for Stephen Baer. His attraction to "The Ultimate Driving Machine" reflected his inherent desire to work at the top of his field.
"Like any profession and any job, you don't look at where you are, you look at the people who are more advanced than you and think to yourself 'Is that where I want to go?'" Baer says.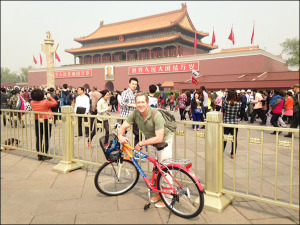 Soon, his persistent desire to improve and gain experience sent him packing. Out of "sheer enthusiasm," the 23-year-old quit his job at D'Arcy and checked into a New York City Holiday Inn without a job or even an interview lined up. He showed up on the front step of Ammirati & Puris where he was turned down, but was referred to one of the agency's contacts at Ogilvy & Mather. Whether they liked him – or just wanted him off their doorstep – Ogilvy & Mather gave him a job as a senior copywriter on the American Express account. Baer's team was intelligent, innovative and taught him how to think as a creative. The confidence he had to move to New York on a whim paid off, building a foundation for his future successes.
After an eight-year stint at Ogilvy, Baer received a call from Hal Riney who had noticed the spot he wrote for Shake N' Bake. According to Baer, Riney could sell soap to a pig, so not surprisingly, Baer accepted a job over the phone for Riney's growing firm in San Francisco – the unexplored Wild West of the advertising world. Riney served as a mentor for Baer, although in 10 years he never received one compliment from Riney. Baer perfected his art through patience and observation of his mentor while occasionally evading his temper.
While at Hal Riney & Partners, Baer wrote the first few spots of the Saturn car campaign in one day, inspired by the movie "Field of Dreams." The campaign carried the theme "a different kind of company, a different kind of car" and earned a reputation for being consumer-friendly, quirky and reliable. His work on the account led to numerous awards including ADWEEK National All-Star. In eight years, his creative team grew from 10 to 30 people and helped launch Saturn from a $69 million business to a $200 million national company.
"I was very fortunate to find success at a young age. I always knew that if you put yourself in the right place, good things would happen," Baer says. That understanding, which has driven many of the career moves Baer has made, includes choosing agencies where he is surrounded by the right creative talent, which he acknowledges has played a part in his achievements. "It's all about being around bright and successful people."
After eight years with Riney, Baer moved back to New York to work for Wells BDDP. His friends at Riney thought he was crazy, but Baer longed for the vibrant city that first sparked his career. Drawing from his new agency's concept of branding by disruption, Baer's work at Wells BDDP helped changed Heineken from a beer to national icon and Georgia Pacific from a paper company to a health authority.
More Movement, More Success
While nail-gunning boards to his historically recognized, wooden Manhattan home, Baer received a call from Brendan Ryan – the chairman of Foote, Cone & Belding and his former supervisor at Ogilvy – who asked him to run the AT&T account. "Because new clapboards cost money, I said yes," Baer recalls jokingly.
While working on the AT&T account, his main accomplishment was the 1-800-CALL-ATT campaign. Later on at FCB, Baer also achieved success with other national accounts, including Starbucks, LifeSavers, Nivea, Tropicana and Alamo. He chose to part ways with FCB after two years and set up shop in "The Wood House," where he freelanced in a continued effort to keep the clapboards up in his old home and a roof over his head.
Baer's team received the honor of "Best TV" in Adweek twice as well as AdCritic's "Best."
When the phone rang with the opportunity to be an executive creative director at WestWayne (recently renamed 22Squared), the seventh largest independent ad agency in the country, he packed his bags once again and headed to Atlanta. There, he experienced some of his proudest moments including having the agency's work featured on the One Show and the British D&AD.
While at WestWayne, the agency grew, the creative staff grew and Baer himself grew, he recalls. His team received the honor of "Best TV" in Adweek twice as well as AdCritic's "Best." But eventually the battle over balancing creativity and profitability in a large agency pushed Baer to move on to other endeavors. Leaving WestWayne was challenging, but leaving an agency knowing you have helped make it a better place is a rewarding feeling, he says.
He took that rewarding feeling back to New York where he spent the next eight years at KaplanThaler Advertising (now PublicisKaplanThaler), an agency he continues to hold in high esteem. "What is remarkable about Linda Kaplan Thaler is that she runs the largest agency in New York run by a woman who also founded the agency."
It was another woman in his life who led him away from New York and back to the South last year. "My wife took a big job in Atlanta, and after what she has put up with for my career, I can certainly make a sacrifice for hers," he says about ending his days at KaplanThaler.
A Story That's To Be Continued
Throughout his career, Baer has worked at prestigious advertising agencies from coast to coast. His accomplishments stem from his inherent determination to not just succeed, but to thrive in any challenging environment. Baer's passion for creative storytelling and bold enthusiasm for the business gave him the spark and confidence to change agencies in pursuit of success.
Baer notes that a career in advertising is all about toughness, a trait he developed at an early age growing up on military bases. People in advertising often fall by the wayside and burn out because it's not just an extremely competitive business, but people are extremely competitive with themselves, he says. Baer has witnessed people experience setbacks and get up and try again – that's what he loves about the advertising business. He tells students and young professionals to not just strive to work for a company with a prominent name, but for people they admire because that is what will define their values.
A head of an agency once said to Baer: "Let me show you your career." He then proceeded to point his finger up then down, up and then down again.
A head of an agency once said to Baer: "Let me show you your career." He then proceeded to point his finger up then down, up and then down again.
"Nothing stays the same – that's the nature of the business," Baer says.
Baer's career has certainly exemplified this idea of constant change and movement. To this day, he still doesn't unpack a suitcase when travelling. The story of this man's adventure through the advertising world is to be continued.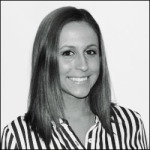 Michelle Reichmeier is a December 2014 graduate from the Missouri School of Journalism with an emphasis in strategic communication. She was a member of the Honors College and is originally from Overland Park, Kansas. Reichmeier has held internships in the publicity department at Andrews McMeel Publishing and handled social media at Rockhurst High School. Reichmeier plans a career at an ad agency or public relations firm.
Updated: December 16, 2014