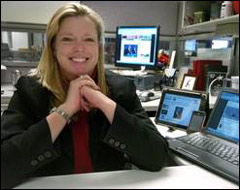 Degree(s): BJ '89, MA '09 (Media Management)
Whereabouts: United States, Chicago, Illinois
What does it take to merge digital and traditional journalism within a newsroom, to reform the American Copy Editors Society and to take career-jeopardizing risks?
Whatever it is, Teresa Schmedding, BJ '89, MA '09, has got it. She has the ability to see where improvement is needed within an organization as well as the confidence and passion to take on large, risky improvement projects in both professional and volunteer arenas. Schmedding has initiated activities that have given her, as well as the organizations with which she has worked, an unyielding competitive edge.
Turning Wordsmiths into 'Web Smiths'
One of Schmedding's biggest projects has been revolutionizing the digital side of the newspaper she has worked at since beginning her 25-year journalism career. That improvement project began in 2011, when as the senior news editor at the Chicago Daily Herald, Schmedding took on a project of assessing the print and digital operations in the newsroom and developing tactics for merging the two.
At the time, programmers and journalists made up the independent Web team that posted the newspaper's content onto its website. However, the journalists on the team were, for the most part, former newsroom journalists who were not always aware of local nuances when selecting keywords for search engine optimization (SEO). Schmedding saw a problem with the newsroom journalists who were experts in their beats but left language out of the process. It was an issue Schmedding knew she must tackle in her project.
With the support and assistance of her colleagues, Schmedding implemented her vision of a training program for the newsroom's journalists on SEO and search engine marketing as well as on managing their own digital assets.
"It's much easier to teach people who know words to learn technology," Schmedding says, rather than teaching technical experts how to be a journalist.
Her vision for the project ultimately was aimed beyond just involving journalists in the Daily Herald's online news effort.
"One of the key goals was to elevate the quality of our content and make sure our digital presentation fit the branding of our company: hyperlocal, quality content," Schmedding says.
She saw this as an important effort, since the newsroom was preparing to implement a paywall. Schmedding felt the Daily Herald needed to raise the bar so people would be willing to pay for the online news.
By merging the Web team and the newsroom, Schmedding created a multiplatform copydesk that allows copy editors for each section of the newspaper to edit their content and publish it to the Web as well as print. In this process, the majority of stories are published online before they are published in print. All copy editors are also responsible for posting on social media. Schmedding highlights how the new process works with this example:
"Sections that come out in Wednesday's paper print on Tuesday afternoon. The section editors used to turn in all their content Tuesday morning, but now they turn in content every day of the week for Web publishing. It's all edited and posted — then the copy editor just paginates the print sections on Tuesday," she says.
Schmedding notes it was challenging to teach some long-practicing traditional reporters and editors to handle their own digital assets and SEO basics. However, she says that copy desk people are naturals for working in digital.
"The skills needed to write headlines in print are much the same for writing SEO- and SMO-rich headlines, summaries and other display type," she says.
In the end, it took three months to fold the Web team into the newsroom and Schmedding's guidance on the special project earned her a promotion to her current position of deputy managing editor of digital operations at the Daily Herald.
Project Management: A Crucial Role for Journalists
That Schmedding's new collaborative model was fully functioning after just three months is evidence of her expertise in project management, a skill she emphasizes as important for journalists.
"You can't launch a new section, you can't launch a new app, you can't launch an investigative series without project management," she says.
"You can't launch a new section, you can't launch a new app, you can't launch an investigative series without project management."
Schmedding believes that a large part of this basic skill is knowing how to translate a broad vision into tangible tasks that can be accomplished. She credits her master's studies in media management at the Missouri School of Journalism with teaching her how to do that.
Her thesis was a national study of management training among newspaper managing editors. She found that most learned on the job. She advises students to learn management skills in college instead.
"It's important to make sure they invest smartly in their non-journalism classes," she says. "[The journalism classes] prepare students very well for the first five years of their lives, but we need good, smart journalists to be running news organizations after that."
Taking her own advice in not only her professional life but also in her volunteer work, Schmedding currently fulfills the role of president of the American Copy Editors Society. Since taking on that position in 2009, she has reformed the presidential role as well as the organization's strategic approach.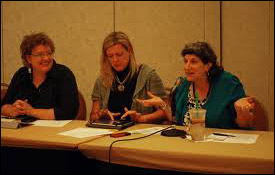 Schmedding notes that before her changes, it wasn't always clear to board members who was responsible for what, and the board lacked a roadmap to measure what it had accomplished and where it wanted to go. Schmedding saw a better way to run the organization, so one of the first duties she tackled as president was creating a three-year strategic plan for the organization — the first in the organization's history. Her plan included the task of defining the exact duties of board members, and she along with the rest of the board is now beginning development of the second three-year plan.
Schmedding acknowledges that her intense role in the society would not be possible without the understanding and flexibility of those she works with at the Daily Herald. Since they know she will bring back the training she receives through the society to the Daily Herald, they recognize the value of her involvement with the organization. Schmedding says that this understanding has allowed her to maintain her role as president of the American Copy Editors Society, a position she is slated to hold until 2016.
"It's important to make sure they [journalism students] invest smartly in their non-journalism classes. [The journalism classes] prepare students very well for the first five years of their lives, but we need good, smart journalists to be running news organizations after that."
Copy Editing Business Decisions: A Lesson in Risk and Return
Since beginning at the Daily Herald in 1989 as a copy editor, Schmedding has grown in to a role of making key decisions. She continues to take on new responsibilities and roles. Currently, she oversees the copy desk and digital operations, manages content, trains reporters and editors, coordinates with the advertising staff, works on strategic planning and information technology, and develops marketing plans.
Her "no-risk, no-reward" policy has empowered her to lead change and innovation for the last 25 years at the Daily Herald.
Schmedding specifically recalls one risky move earlier in her career she will never forget — one that ultimately led to her first promotion.
Schmedding was the copy editor at the breaking news/night desk on her first night of running the paper by herself when she was faced with making a significant executive decision. Rumors broke that Michael Jordan was set to retire from basketball, but no official announcement had been made yet by Jordan. Since cell phones were not yet commonplace, Schmedding had no way to reach upper management for guidance on the decision of whether to remake page 1 of the paper to run the story. She used her best news judgment and decided to go ahead and publish the story. "I knew if he didn't retire, I was in trouble," she recalls. She stayed up all night until Jordan's press conference at 10 the next morning, where Jordan did indeed announce his retirement. The Daily Herald being the first to break Chicago's biggest sports story earned Schmedding a promotion to the assistant news editor shortly after.
Breaking: Journalist Lives Her Dreams, Avoids Starvation
Although Schmedding considers herself both a digital and project-management expert, she says she is a copy editor at heart — a passion she developed as an undergraduate.
"I realized that as amazing as stories were, if they weren't well-designed and didn't have a good headline, no one would read them," she says. She reasoned that if no one read articles with valuable information, no one would be empowered to make good, informed decisions.
Other factors also played into her decision to switch from a reporting focus to a copy-editing focus in her undergraduate program. Finding a job would be easier given that the job market for reporters was more saturated than that for copy editors and designers at the time.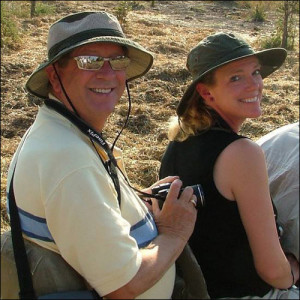 "I also wanted to eat," she jokes, referring to the difference in average salary between reporters and editors.
Schmedding became an active member of the American Copy Editors Society and has worked to improve the reputation of the profession. Once, after reading an article by a man who advised an organization not to hire any copy editors because he believed they slow down the process and don't add value, she felt a response was necessary. The author had made bold statements without any data to back them up. Schmedding had an ACES board member respond and posted her own personal response on Facebook – both of which used facts to support their point of view.
These actions exemplify Schmedding's firm belief that strictly "gut" decisions are not enough; news organizations need to incorporate hard data in decisions. This belief led Schmedding to create the director of research position at ACES and to commission its first research project on the value of editing in digital journalism. The organization now gives an award for research in editing. Schmedding credits Mizzou and her master's with showing her the value of having the assistance of objective, valid data in the decision-making process.
Although Schmedding wears many hats, they all seem to tie back to one larger role: risk-taker. For Schmedding, it all stems from her natural journalistic instinct, her role as a journalist first and foremost and her resulting passion for copy editing.
"I realized that as amazing as stories were, if they weren't well-designed and didn't have a good headline…no one would read them."
"People need the right information to make good decisions," she says, which is the foundation of good journalism. Copy editing, she added, ensures that people will actually read the "right" information. It is this notion that has made her so passionate about her profession.
Although she says MU taught her how to make good business decisions and the importance of hard data in decision-making, it is evident that Schmedding's innate passion for her job and her own instincts have helped her to see areas that need improvement, to know exactly how to approach these areas and implement new strategies, and to decide the right times to say "yes" to risky moves. It is these qualities that have propelled Schmedding and her organizations ahead of the curve and that have exemplified how Missouri School of Journalism students set themselves apart from the rest.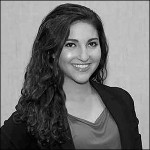 Maria Lemakis graduated from the Missouri School of Journalism in 2014 with a bachelor of journalism degree with an emphasis in strategic communication as well as minors in business and Spanish. She has experience in both communications and advertising at Parents as Teachers, Rivet, Lift Division and through the American Advertising Federation's National Student Advertising Competition. Lemakis has a passion for public relations and began a public relations internship with Weber Shandwick in St. Louis after graduation.
Updated: July 23, 2014