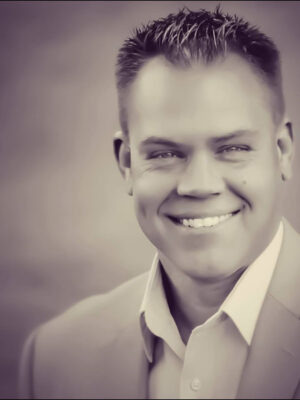 Degree(s): BJ '98
Whereabouts: United States, California, La Jolla
Thomas Hiatt, BJ '98, has never been one to settle.
As a man who has co-owned a marketing agency for more than a decade, Hiatt has always been motivated by the desire to be in control of the clients he works for and the environment he works in. His ability to clinch auspicious work didn't manifest overnight; years of taking risks and nurturing an independent spirit led him to be the ruler of his own domain.
And while Hiatt knows that having an entrepreneurial nature may not enable him to completely control his own destiny, it certainly helps. His ambition is the driving force behind a lifetime of professional accomplishments and is a quality he's been perfecting for years.
Entrepreneurship began early for Hiatt, who as a teenager started his first business. His company, a strategically-priced mobile disc jockey service that he named "DJ Cheap," took off during his high school and college years. His venture was so successful that his business profits paid for his entire college education.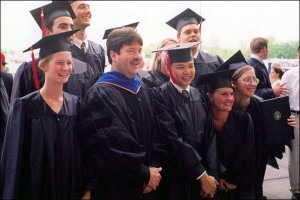 As an advertising student at the Missouri School of Journalism, Hiatt was able to learn even more about how to build his company's brand. His company came up in a discussion in his media sales class. Professor Charles Warner asked Hiatt why he referred to his business as DJ Cheap, as he thought the name diminished the company's value.
"He asked me, 'Why don't you just start calling your company Thom Hiatt DJs?' I trusted Charlie very much, so within the next few days I changed my company name," Hiatt says. "In doing that, it gave me the confidence to start charging a higher price. Within a matter of weeks, I was making double the revenue."
Hiatt attributes his company's success in part to Warner's advice and cites it as just one example of how his time at the journalism school prepared him for his future life as a business owner.
"One thing I always appreciated at MU was the sense of independence. I felt a trust from the faculty to be able to learn and grow in my own ways and in my own personality," Hiatt says. "So when I graduated, I had every bit of confidence to be able to leave on my own."
Hiatt's self-assurance ultimately led him to relocate just 19 days after graduation to San Diego, a city where he had no previous ties. He appreciated the city's relaxed lifestyle and beautiful weather while visiting during winter break of his final semester. For Hiatt, that risk meant another chance to strike gold.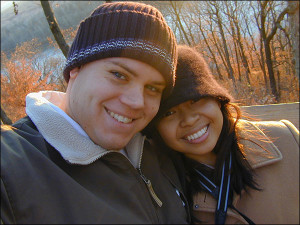 He began his career in San Diego at Clear Channel, a radio and billboard media company. His campaigns involved cause promotions for clients such as the County of San Diego, City of San Diego Environmental Services Department and MADD. Two of his most successful campaigns, "93 Smoke-Free Days of Summer" and "Smoke-Free Campus Invasion," contributed to a collection of what he considers meaningful and fulfilling projects, as they encouraged young people to stay away from tobacco and live a healthier life.
While his first six years in marketing were enjoyable, Hiatt took a step back and examined the big picture of his life. He asked himself if he could fully thrive by working with and for people who were captivated by typical consumer products, which Hiatt had mostly steered clear of throughout his time at the media conglomerate.
"There's a lot to be said for having a job where you can be extremely proud of what you're doing. It's just a lot more fulfilling to do something positive and beneficial for the community," Hiatt says. "Encouraging kids to keep from smoking means a lot more to me than helping a company sell a pizza or a pair of jeans."
Hiatt could no longer attempt to squash his independent disposition. He was determined to find a way to live life on his own terms, working for clients and carrying out pursuits he could fully stand behind. The agency lifestyle that centered on selling, eating and drinking was coming to a close.
So in 2004, at the ripe age of 28, Hiatt started another new business. He brought years of marketing knowledge and personal conviction and joined his wife, Melissa, in establishing their own company.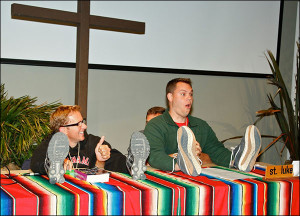 Twin Bees Communications was a two-person marketing team that was eventually branded with the slogan "Faith in Marketing," a dual-meaning phrase that reflects the couple's shared Catholic beliefs. Their goal was to be able to remain in control of their obligations and client base, while still making enough money to stay afloat. They knew there could be certain projects that directly conflicted with their morals and beliefs, ones they would need to refuse to work on. But they also understood that as a struggling start-up, they could only be so picky with new client projects.
"We were successful enough that we were certainly able to pay all of our bills and our clients were happy," Hiatt says.
Still, they were yearning to work for causes they believed in wholly. Once they had established a stable following and financial influx, the couple decided they were ready to hone in further on their preferred line of work. Projects at Twin Bees gave them connections to churches and organizations within the Catholic community, and it was because of this network that they were able follow through with their passion. They pulled the company's slogan to the forefront and re-named the company as "Faith in Marketing" indicating a renewed mission and purpose.
The Hiatts began to serve only organizations with faith-filled leaders whose morals and values lined up closely with their own. Presently, their clientele consists primarily of Catholic churches, schools and diocesan offices, but the two also complete work for companies and people of other Christian denominations. Many of the projects they work on involve putting their Web, video and printing expertise toward welfare causes and organizations benefiting the community.
One of Hiatt's favorite projects was "Where Do Priests Come From?" a video commissioned by a diocesan office in support of encouraging young men and women to carry out a religious vocation. The video was initially created for presentations to students at local Catholic schools and meant to inspire them about their own future. Hiatt later heard about two men who, after watching the video at work, were so moved by it that a faith conversation was opened up and they started praying together on a regular basis.
Hiatt says for him this kind of work is infinitely more powerful than selling "stuff."
"Life is about more than the products that companies sell and marketers try to advertise, you know?" Hiatt says. "Consumers get trapped in the feeling that they have to buy more stuff, have more possessions and make more money. And often, those of us in marketing also get trapped in the very traps we've created!" Hiatt is glad to be out of that.
Throughout the process of owning his own company, Hiatt has been able to choose projects that he finds substantial, all while having the flexibility to balance personal and professional life. He is the master of his own schedule and never takes simple pleasures for granted, like being available to transport his daughters to and from school and sports practice. Working from home allows Hiatt the opportunity to manage virtually every aspect of his life, which he claims is the best part about being his own boss.
Hiatt believes every person has God-given talents and, if given the opportunity, those talents can be used as the foundation for making a living. He encourages young people – specifically college students – to follow their dreams and avoid getting caught up in the lifestyle in which one "works only for work's sake." In his opinion, there's never a reason to settle. So when talking with others, he typically asks, "What is something you are really good at and truly enjoy doing?"
No matter the answer, Hiatt's response is the same for everyone:
"Why not turn that passion, that ability, that God-given talent into a money-making business?" Hiatt asks. "Because if you could be passionate about something, and you could make a living doing it on your own terms, well then, why not go and do it?"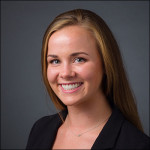 About the Author: Katie Vaughan is a strategic communication senior from Olathe, Kansas. She spent the spring 2015 semester studying in London, where she interned with a public relations firm called Pumpkin. Upon returning to the U.S., she completed another public relations internship with Page Communications in Kansas City. Vaughan will serve as content manager for MOJO Ad during the spring 2016 semester and will graduate in May 2016 with a Bachelor of Journalism degree and a minor in business. 
Updated: December 23, 2015