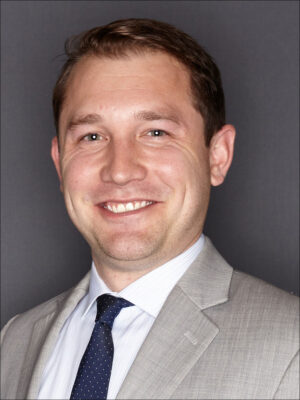 Degree(s): BJ '09
Whereabouts: United States, Overland Park, Kansas
A love of storytelling has taken Tom Brandt, BJ '09, to some interesting places throughout his career. From Capitol Hill to traveling the country on political campaigns to the corporate sector, Brandt's passion for solving problems through strategic messaging has made him effective even during the most high-intensity situations.
Now a spokesperson for Hewlett Packard Enterprise, Brandt attributes his ability to write creatively and manage time efficiently to his time at the University of Missouri.
Honing Skills – In the Classroom and On Campus
Brandt knew he was going to attend MU. It was just a matter of finding what he was passionate about. That passion came to light during his strategic communication courses his upperclassman years at the Missouri School of Journalism.
In Steve Kopcha's Strategic Writing I and II courses, Brandt learned how to write creatively and effectively. One of the most valuable lessons he learned in Kopcha's courses was to write succinctly – if a statement could be made in one sentence, it should be made in one sentence. That ability would prove to be critical later on in his career.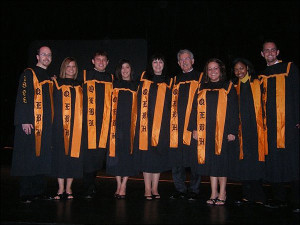 Brandt's activities on campus also taught him important skills – most notably, leadership and time management. His involvement on campus included Delta Upsilon fraternity; QEBH Honor Society; the Alumni Association Student Board; Omicron Delta Kappa honor society; and Mizzou's Tour Team, the official campus tour guide group. In those positions, he quickly learned how to juggle extracurricular responsibilities and still perform well in his classes.
"I learned to take risks, work harder than the person next to me and to always have enthusiasm in whatever I did, no matter how tired I was," Brandt says. Having multiple classes, meetings and other responsibilities each day would set him up to successfully navigate action-packed days in his future line of work.
Working Well Under Pressure
Becoming comfortable in risk-taking and being confident in his abilities was crucial for Brandt when he graduated in 2009. He and his classmates faced the worst economic recession the nation had seen since the Great Depression, and jobs were scarce.
While many of his classmates opted for graduate school or another professional education path in order to avoid finding work in the recession, Brandt jumped right in to find a career that could employ the skills and passion he found at MU.
A family member encouraged him to pursue a political internship in Washington. He had not previously considered political communication as a career, but he was intrigued and decided to give it a try. Brandt joined the office of Rep. Sam Graves as an unpaid intern, living on his friends' couches and holding multiple jobs to make ends meet. By mid-summer, he was selected for a paid position with then-Rep. Roy Blunt.
"At the end of the day, if I knew I had worked as hard as I could and put everything I had on the table, I would be fine with whatever outcome happened. But you have to be determined, know what you want and then go get it," he says.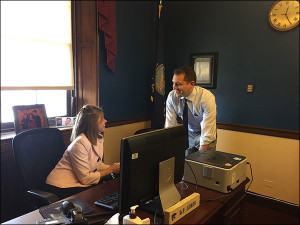 Due in part to his strong work ethic, when Blunt was elected to the U. S. Senate, Brandt advanced to Blunt's deputy press secretary. Working on Capitol Hill combined his love for communication and his ability to work well under pressure. Being able to creatively and succinctly explain congressional happenings and legislation to the American people was crucial, and Brandt's talent for just that made him stand out. So much, in fact, that he was recruited by Gov. Mitt Romney's presidential campaign in 2012 to be a regional spokesperson.
A Passion for Crisis Communication Blooms
It was in his position with the Romney campaign that his love and talent for crisis communication truly blossomed. Brandt was able to use the multitasking skills he learned at MU and then honed on Capitol Hill to make quick and crucial communication decisions on the campaign trail.
"Things move so fast that you have the freedom to take on each challenge the way you think best. There is no time for second guessing yourself. You have to think quickly and then execute," he says.
Brandt had the opportunity to work with dozens of elite Republican politicians, including Sen. John McCain, Secretary of State Condoleezza Rice, Sen. Marco Rubio and Mayor Rudy Giuliani.
"I remember getting yelled at by Giuliani because I scheduled an interview for him during the Giants game," Brandt laughs. "But I convinced him about how important the interview was and we were able to get the game on the TV in the Romney bus, so it was a win-win."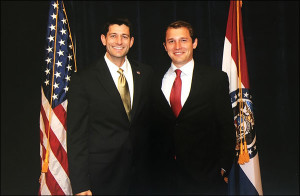 Back to the Hill – and Beyond
Following Romney's unsuccessful presidential bid, Brandt got back to work on Capitol Hill, this time in communications for Republican leadership in the House of Representatives. It was there, in the office of Rep. Lynn Jenkins, that he had to make some of his hardest decisions. When the government shut down, Brandt had to find a way to explain what was going on to the American people.
"Speaker John Boehner, Majority Leader Eric Cantor and Whip Kevin McCarthy got up and shared how there was no real path forward, we were losing the messaging war, and that it didn't look like the government would be open for days," Brandt says.
An event as stressful and confusing as a government shutdown made Brandt's ability to think on his feet more important than ever. Being able to succinctly explain to the public what was going on with the federal government's temporary closure due to budget disagreements was crucial.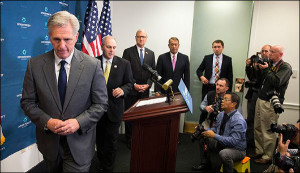 "They were counting on us to come up with a communications strategy," he says. "We found a message that was relatable, not overly complicated and most importantly, could bring people together."
Brandt's proven ability to stay focused and manage a crisis got the notice of a former Romney campaign leader, who recruited him to Hewlett Packard Enterprise in October 2015.
New Position, Same Ambition
Now, as a spokesperson for Hewlett Packard Enterprise's crisis communications team, Brandt still takes on communication challenges and uses what he learned on Capitol Hill every day.
"Being a part of one of the largest tech companies in the world offers a whole new adventure and challenge," Brandt says. But Brandt has not completely lost touch with the political world. "I still constantly offer advice to campaigns and work with reporters who are covering business and politics."
At this point in his career, Brandt says he is happy to have worked in both politics and the corporate sector. Both fields have given him a wide range of experience with communication problems and situations, and he credits the Missouri School of Journalism with arming him with those relevant skills. His experiences at MU have encouraged him to stay ambitious and positive.
"Never stop taking risks," Brandt says, "Do that, and have enthusiasm in what you do, and you'll be successful."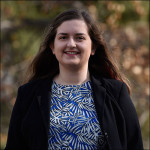 Cat Cojocaru graduated from the Missouri School of Journalism in May 2016, with an emphasis in strategic communication and a dual degree in political science. While at MU, she interned for Sen. Claire McCaskill and Sen. Harry Reid, was active in her sorority and was passionate about LGBTQ advocacy work. She was honored as one of the 2016 Mizzou 39, an award that recognizes top-achieving seniors and their contributions to the university. She will begin attending MU's School of Law in the fall of 2016.
Updated: May 27, 2016