Alumni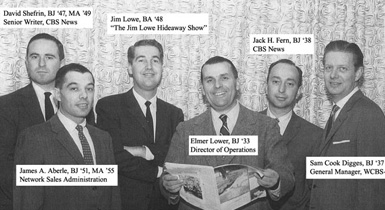 Alumni
Missouri Journalism alumni are found in every state and all across the globe. Their career paths clearly demonstrate that the value of a Missouri degree only increases as the market becomes more competitive.
Alumni Directory: In-depth interviews charting Missouri alumni career paths, favorite professors and other J-School memories.
Check out our Class Notes section for quick snippits of the lastest achievements and happenings in the post-graduation lives of our alums. Have an update to share? Submit your Class Note here.
Your support helps the Missouri School of Journalism continue to be the global leader in journalism education, realizing the vision of dean Walter Williams more than a century ago. Learn how you can help give back to the J-School.