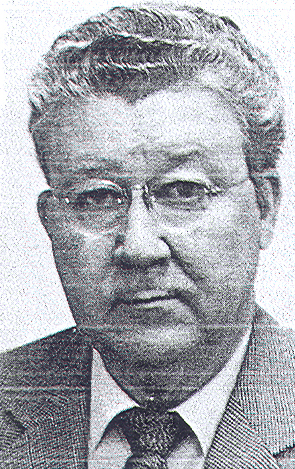 H.D. "Doc" Quigg's beat has stretched from New Guinea to New York to the South Pole since he joined UPI in Cleveland in 1936. He is currently a senior editor with UPI, a position he accepted in 1967.
New York is Quigg's headquarters. His stories on nationally know trials form an impressive list, including: the trial of the 11 top U.S. Communist leaders in 1949; the trials of Alger Hiss, Frank Costello, Dr. Samuel Sheppard, Jack Ruby, John Mitchell, Maurice Stans, David Berkowitz, James Earl Ray, Jean Harris an Claus von Bulow.
Quigg started his journalism career with the Boonville Daily News, in Missouri, where he covered his first murder trial in 1930. A native of Marshall, Mo. He received his Bachelor of Arts and Bachelor of Journalism degrees from the University of Missouri.
Updated: July 13, 2012