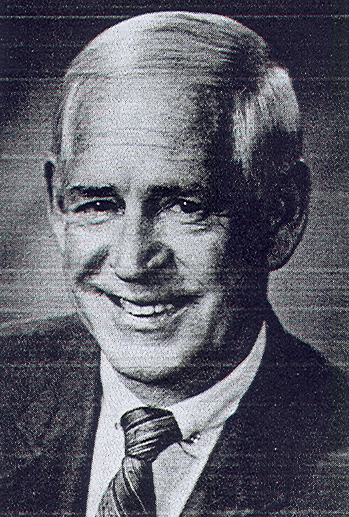 Jack Buck, the voice of the St. Louis Baseball Cardinals for the past 28 years, is also sports director at KMOX-CBS Radio in St. Louis.
His sports-announcing expertise, however, isn't limited to baseball or radio. He has appeared on nationally televised football games, and has called the play-by-play for various Super Bowl and All-Star Games, including the Japanese All-Star Game.
In addition, Buck donates much of his time and talent to various charities throughout the St. Louis area.
Buck graduated from Ohio State University. He served in World War II, and received a Purple Heart. Before coming to St. Louis in 1954, he announced baseball games in Columbus, Ohio, and Rochester, N.Y.
Updated: July 13, 2012