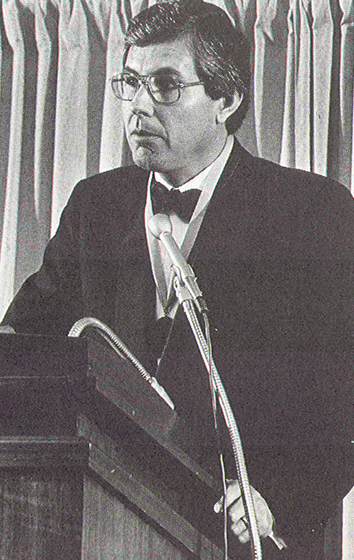 Michael Davies, editor of The Kansas City Star and Times since 1978, accepted the Missouri Medal for The Kansas City Times. Davies has worked for several papers throughout the United States including the Atlanta constitution, the Atlanta Times, Louisville Times and courier Journal.
Born in London, England, Davies became a U.S. citizen in 1973. He received a bachelor's degree in journalism fro Georgia State University and a master's degree in journalism from Northwestern University.
Davies is a member of the American Society of Newspaper Editors, the Society of Professional Journalists and The committee on Foreign Relations, Louisville Chapter. He is a past director of the Associated Press Managing Editors Association.
Updated: July 13, 2012