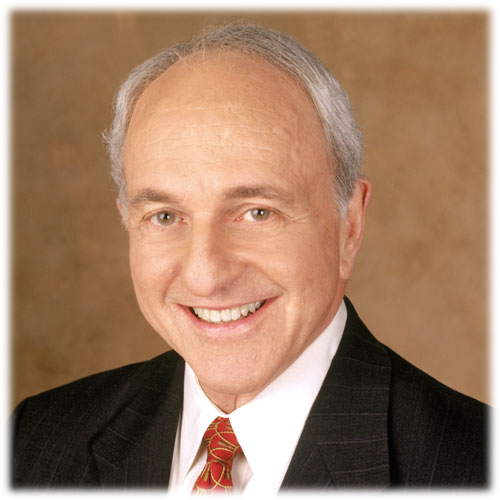 Myron Kandel pioneered financial news on television, serving as CNN's founding financial editor and economic commentator for 25 years. In 2000, TJFR, a media industry publication, named him one of the 10 most influential financial journalists of the 20th century. He previously served as the financial editor of the Washington Star, the New York Herald Tribune and the New York Post. Kandel also was a reporter for The New York Times, a foreign correspondent for the Herald Tribune, a syndicated newspaper columnist and the editor of the New York Law Journal.
Kandel started his journalism career as a copy boy at The New York Times, working nights while completing his senior year at Brooklyn College and earning a master's degree from the Columbia University Graduate School of Journalism. He has taught journalism at Columbia and the City College of New York.
Kandel has received lifetime achievement awards from the Loeb Foundation, the Society of American Business Editors and Writers and the New York Financial Writers' Association. He also served as president of both SABEW and the New York Financial Writers. His 1982 book, "How to Cash In on the Coming Stock Market Boom," accurately forecasted the biggest bull market in American history, which began later that year. From 2005 to 2008, Kandel headed the New Hampshire-based Initiative for Corporate Responsibility and Investor Protection.
Updated: July 13, 2012