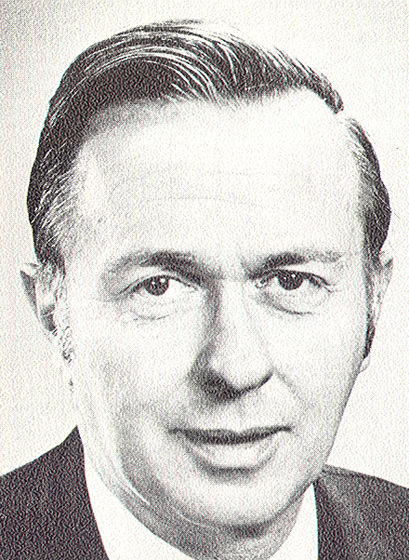 William Attwood, president and published of Newsday, accepted the Missouri Medal for the Long Island daily's "creative pioneering of suburban journalism, its perfection of new standards of graphic design and organization, its commitment to good reporting and its courage to probe after unwelcome truth."
Attwood began his distinguished journalism career as correspondent for the New York Herald Tribune in 1946, working first in its Washington bureau, then in Europe and New York, where he covered the United Nations. In 1949, he joined collier's magazine. From 1951 until 1961, Attwood was with Look magazine, serving successively as European editor, national affairs editor and foreign editor.
Attwood took a leave of absence from Look in 1960 to work as a speechwriter for John f. Kennedy. Then, between 1961 and 1966, he served as U.S. ambassador to Guinea and Kenya.
In 1966, Attwood returned to Cowles Communication, Inc., publishers of Look, to become editor-in-chief and, later, vice president and director. He joined Newsday in 1970.
Updated: July 13, 2012