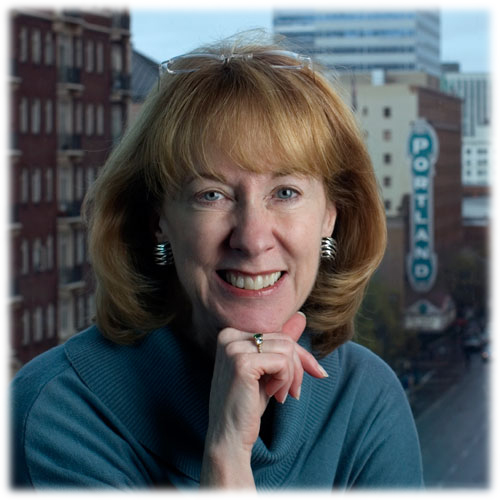 Sandy Rowe was the award-winning editor of The Oregonian in Portland from 1993 to January 2010. Under her leadership, the newspaper won five Pulitzer Prizes, including the Gold Medal for Public Service. Currently Rowe is the 2010-2011 Knight Shorenstein Fellow at Harvard University.
The National Press Foundation named Rowe the Editor of the Year in 2003. In 2008, Editor & Publisher magazine named her Editor of the Year. In 2010, the American Society of Newspaper Editors awarded Rowe its National Leadership Award.
Rowe chairs the Board of Visitors of The Knight Fellowships at Stanford University and is a board member of the New York-based Committee to Protect Journalists. She is a member of Willamette University's Board of Trustees and of the Medill School of Journalism's Board of Visitors at Northwestern University.
Rowe served on the Pulitzer Prize Board from 1994 to 2003 and was its chair in 2002-2003. She is a past president of the American Society of Newspaper Editors.
From l984 until April l993, Rowe was executive editor and vice president of The Virginian-Pilot and The Ledger-Star, Norfolk and Virginia Beach, Va. She had been with The Virginian-Pilot and The Ledger-Star for 22 years. The Virginian-Pilot won the Pulitzer Prize for general news reporting, its first in 25 years, under her leadership.
She is married to Gerard P. Rowe, a lawyer, and is the mother of two daughters, Mims and Sarah.
Updated: July 13, 2012