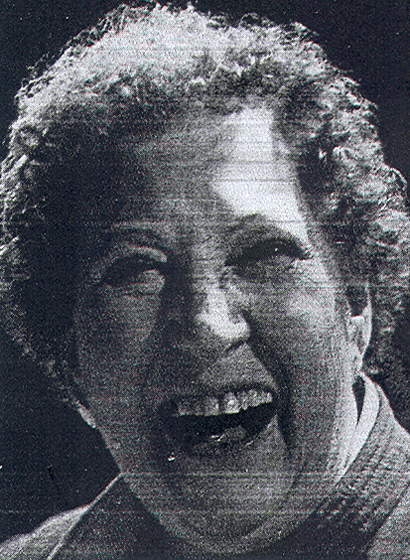 Sarah McClendon's 34-year journalistic career hs encompassed newspaper, radio and television. With Washington, D.C, as her turf, she has closely reported the inner workings of Congress, the Pentagon and theWhite House.
She is nationally famous for her television encounters with nine presidents. Her incisive questions often forced them to confront sensitive political issues.
Ms. McClendon authored My Eight Presidents – with a Capital Cast of Thousands in 1978 and has written articles for Esquire and Penthouse. She also writes for Ladycom magazine and Washington Guide.
A Washington correspondent since 1944, Ms. Mcclendon opened her own news bureau in 1946 to serve newspapers in the Southwest. A pioneer in the journalism world, she was the only female journalist to tour NATO installations in 1961 and to witness the military maneuvers in the Caribbean.
A recipient of many honors from a wide collection of prestigious organizations, Ms. McClendon earned the first presidential award from the National Federation of Press Women in 1982.
Updated: July 13, 2012