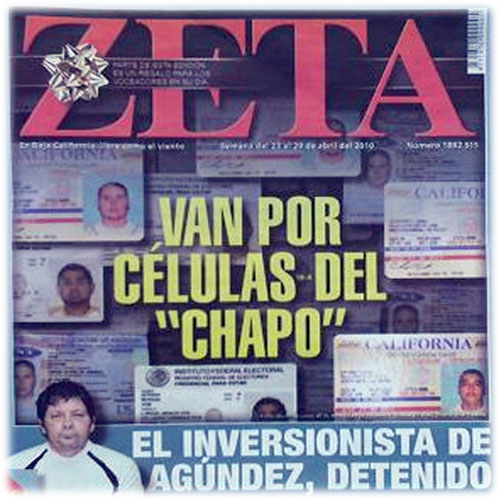 ZETA Weekly Newspaper is the most credible and solid journalism institution in the northwestern region of Mexico. It holds a strong influence over the social, economic and political scene throughout the five counties in Baja California as well as other Mexican cities.
Founded April 11, 1980, in Tijuana, ZETA Weekly Newspaper stressed the ideals of freedom and independence of the press at a time when official statements and policies ruled and politicians were used to being praised by journalists. It also introduced the use of surveys as a journalism tool and exclusive interviews with the oppressed political opposition.
ZETA Weekly Newspaper is the only newspaper in Mexico that gives considerable space to the opinions of its readers and a group of external collaborators, who represent all sectors of society – political, religious, financial, activists, non-government and government agencies. ZETA Weekly Newspaper also is the only weekly newspaper in the history of the Mexican written press to offer a signed editorial.
ZETA Weekly Newspaper has maintained Tijuana as its grounds of operation. The growth rate of this border town and the way it influences the rest of the country and the area south of the United States is significant. The understanding of both countries regarding political, financial and social contributions is defined on a daily basis.
Identified by groups all over the world, such as the Committee to Protect Journalists and the Freedom Forum, as an example of independent reporting and publishing and a form of freedom of expression and ideas, ZETA Weekly Newspaper operates with a financial structure independent of government and political pressures, making it possible to maintain an objective and professional editorial policy.
Updated: July 13, 2012