Darren Hellwege
Senior Media Producer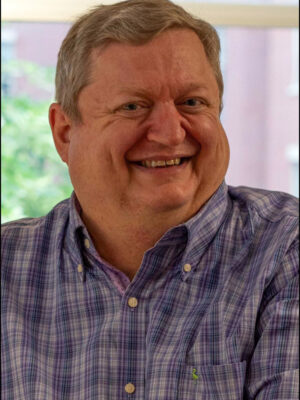 Download High-Resolution Photo
66 McReynolds Hall
Missouri School of Journalism
Columbia, MO 65211-1200
DARREN HELLWEGE is a senior media producer with KBIA-FM and Classical 90.5 radio stations. He has been the local host for NPR's "Morning Edition" since 1987 and also hosts the weekly interview show "Thinking Out Loud."
Darren also works as an account executive for the stations, helping form partnerships with local businesses to reach Mid-Missouri using public radio.
Aside from his radio work, Darren is also the public address announcer for Mizzou Tigers wrestling, gymnastics and softball.
Darren, an Oklahoma native, has been an active community volunteer, and currently serves as President of ACT Services, Inc. He is also a member of the Rotary Club of Columbia.
Darren and his wife, Bonnie, have two children and one grandchild.
Updated: August 18, 2020