Li Yang
International Programs Assistant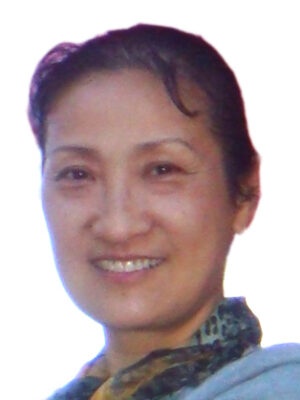 Download High-Resolution Photo
277 Gannett
Missouri School of Journalism
Columbia, MO 65211-1200
LI YANG is a student adviser at the Missouri School of Journalism's Global Programs office. She advises visiting professionals and undergraduate students from China in their study orientation and readjustment to campus life. She is also in charge of promoting the "2+2 Dual Bachelor's Degree Program" between the School and many of China's top schools of journalism and communication and recruiting excellent Chinese students into the program. In the recent 10 years, Yang's work has yielded remarkable results. More than 72 students have completed the 2+2 program, of whom 24 have graduated from the School with Kappa Tau Alpha, the highest academic honor possible for journalism students. Because of her contribution, Yang received the University of Missouri 2019 International Engagement Award for outstanding staff contribution.
Yang was formerly an associate professor in the School of Business Administration of South China's Guangdong University of Finance and Economics. She is familiar with the Chinese educational system and with Chinese visiting professionals' and students' study and research habits.
Before joining the Global Programs team, Yang was active in public services at MU and in Columbia as choreographer and artistic director of China Night 2010 and many other years held by the Friendship Association of Chinese Students and Scholars of MU and as choreographer and artistic director of First Night 2009 (Chinese Group) held by the City of Columbia. Yang received the Non-Student Exceptional Contribution Award issued by MU in May 2008.
Updated: August 22, 2022