Nicole Fickel
Senior Executive Assistant to the Dean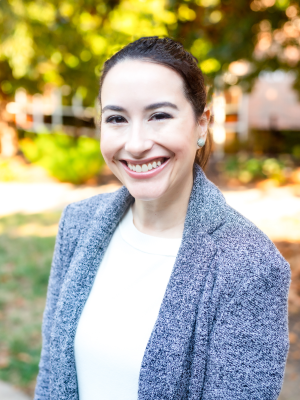 Download High-Resolution Photo
Missouri School of Journalism
120 Neff Hall
Columbia, MO 65211-1200
Nicole Fickel serves as the senior executive assistant to the dean in the Missouri School of Journalism. Prior to joining the School in November 2020, she worked at the College of Engineering as the student organizations and employer engagement coordinator to coordinate career fairs, employer campus visits and other recruiting events for engineering students.
Fickel transferred from the University of Missouri-Kansas City (UMKC) to MU in March 2017 to serve as an executive assistant in the dean's office in the College of Engineering. Prior to this, she served as an executive assistant in the UMKC Honors College from 2015-2017 and as an education coordinator in the Continuing Medical Education department in the UMKC School of Medicine from 2012-2015.
Fickel earned a B.S. in journalism and Spanish from Missouri State University in 2003. She completed her master of science in management from Baker University in 2010.
In her spare time, Fickel enjoys exercising, spending time with her family, friends and her dog, Charlie.
Updated: September 28, 2022