Radhika Bordia
Director, India Program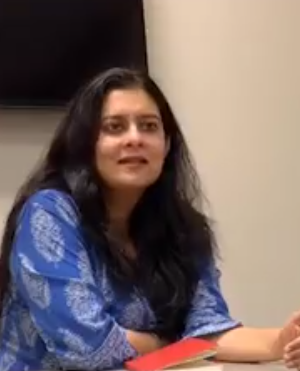 Download High-Resolution Photo
280 Gannett
Missouri School of Journalism
Columbia, MO 65211-1200
RADHIKA BORDIA has worked as a television journalist for over 20 years. A strong advocate for in-depth reportage, she is among the handful of television journalists who have worked primarily with long form programming. As Senior Features Editor at NDTV she helped conceive, report and anchored prime-time shows such as 24 Hours and Witness. As Consulting Editor she continues to report and produce India Matters, perhaps the last surviving long format programme on Indian news television. Her work has involved travelling across the country to report on politics and development at the grassroots with a focus on issues of identity, development and gender.
She has reported from Iran, Pakistan, Nepal and Iraq. She has also produced several documentaries including a series on race, music and identity filmed in Trinidad & Tobago, Reunion Island and the UK.
She is an Adjunct faculty at Jindal School of Journalism and Communication.
Updated: August 23, 2022