Sam Ediger
Library Information Specialist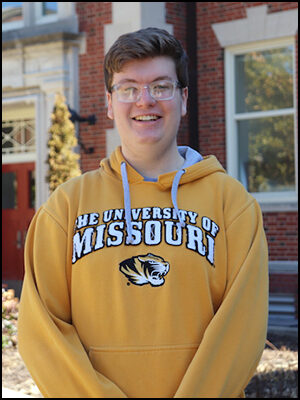 Download High-Resolution Photo
Journalism Library
102 Reynolds Journalism Institute
Missouri School of Journalism
Columbia, MO 65211-1200
Responsibilities include:
Supervise the circulation/reserve/multimedia desk.
Keep equipment organized, inventoried, charged, and in working order.
Assist with training, supervising, and scheduling student library employees.
Provide patron assistance for a diverse group of users, including answering patron/public questions about equipment, books, and library services.
Monitor and add to social media conversations and announcements during evening hours.
Work with faculty and other library staff to add and remove items from reserves and electronic reserves each semester.
Help maintain the Journalism Library collection, including shelving, weeding the collection, and rotating book displays.
Updated: August 25, 2020