Kauffman Foundation awards sixth year of support to Missouri Business Alert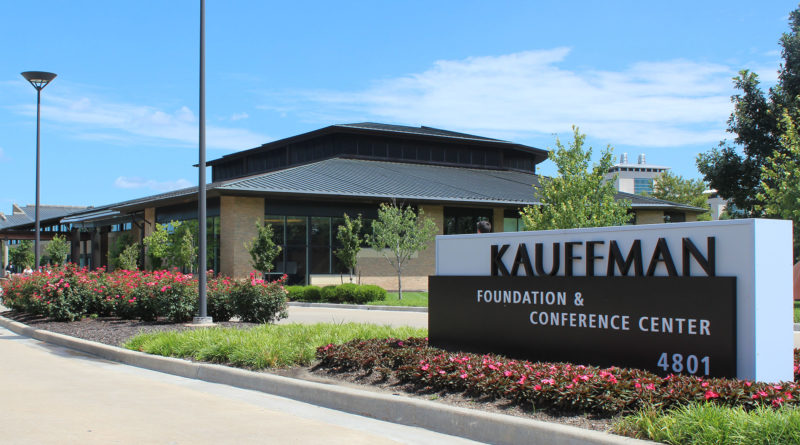 COLUMBIA, Mo. (June 14, 2021) — The Ewing Marion Kauffman Foundation has extended another year of grant support to Missouri Business Alert, a digital business journalism newsroom housed in the University of Missouri School of Journalism.
The grant will allow for an increase in coverage of news and entrepreneurship in Missouri. It will also improve educational programming for University of Missouri students, who are focused on strategic communication and business journalism. Lastly, the grant is designed to spur collaborative efforts for local journalism across the state to increase coverage and reader trust.
The $310,000 grant is the sixth awarded by the Kauffman Foundation to Missouri Business Alert, with awards totaling over $1.2 million.
"The Kauffman Foundation has been foundational to Missouri Business Alert's growth and success," said Professor Randall D. Smith, the Donald W. Reynolds Chair of Business Journalism and founder of Missouri Business Alert. "Our thanks to the Kauffman Foundation for believing in us."
Missouri Business Alert was started in 2012 by Smith and his students. The grant will increase coverage of entrepreneurship's effect on the post-COVID economy, enhance business coverage around the state, provide resources and events for businesses and expand its current fellowship and internship programs for School of Journalism alumni.
"Missouri Business Alert continues to focus on underestimated entrepreneurs in its content," said Larry Jacob, vice president of public affairs at the Kauffman Foundation. "Whether that's in its Outstate Entrepreneurship Project or focusing on founders who are starting out of necessity, MBA is ready to tell compelling stories of people trying to break through the barriers to achieve success."
About Missouri Business Alert
Missouri Business Alert is run by professionals and staffed by students from the University of Missouri. The newsroom has helped students launch careers at Bloomberg, CNBC, the Associated Press and other news organizations. Missouri Business Alert is one of six professional news outlets — that includes an NBC affiliate, an NPR affiliate and a community newspaper — and two strategic communication agencies at the School of Journalism where students practice what they've learned in the classroom.
Updated: June 14, 2021
Related Stories
Expand All
Collapse All
---