Missouri School of Journalism alum creates website of resources for strategic communicators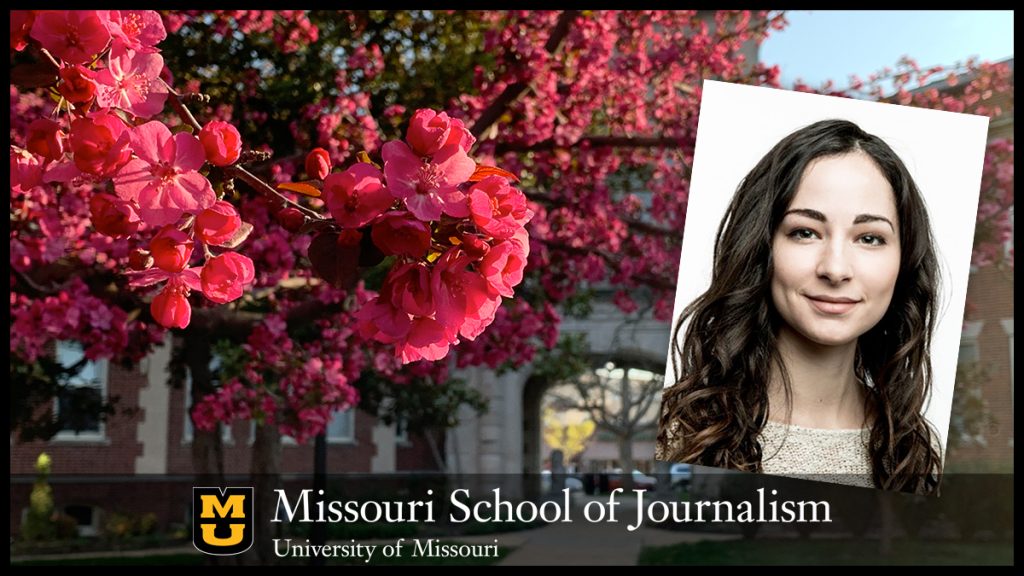 By Abby Werner
Renee Schilb, BJ '16, MA '17, wants to make the world of marketing and advertising more accessible. To do this, she recently built and launched a website called The Advertising Guidebook, that is full of resources related to strategy, creative and more.
"One of my goals was to even the playing field for students and people coming into the industry who didn't get the same opportunities to learn," Schilb said. "We have people who come from specialized portfolio schools and who have family in the industry. You can see the gap between them and those who didn't have the same opportunities. It's made the industry a bit insular in some ways. As an industry, we say we love and appreciate ideas from different types of people, but we have a habit of not giving outsiders the chance to learn and come into the fold."
When Schilb was beginning her career, she spent a lot of her time tracking down resources for research and strategy. To be more efficient, she started a spreadsheet of resources that she liked and that were recommended to her, including newsletters, websites and other tools.
"It started as a list of things that I needed to know about when I first started in my roles," Schilb said. "There is so much to know, and everybody is always recommending different things. I needed to organize it all, so it was less overwhelming."
What started out as a spreadsheet, soon morphed into an ongoing side project for Schilb. Her employer at the time, Energy BBDO, encouraged their employees to have personal projects to work on in the background. Schilb got the inspiration to turn her spreadsheet into a website from a friend.
"I thought a website would be easier to share," Schilb said. "And even if I left the company (Energy BBDO), my coworkers and whoever comes after me could still access it. So that was when it turned from an internal resource just for me, into something bigger."
Schilb worked on the website on and off again for about two years. It eventually reached the point where people kept asking for the kinds of resources that she had on it, so she then gave herself the deadline of December 2021, with the plan to launch and begin sharing in January 2022.
"My process was very chaotic," Schilb said. "I first organized things into buckets like strategy versus creative resources. It eventually became a series of pages that I knew I wanted to include. From there, I just started building the pages that I felt were the easiest or most interesting to build. I actually did the diversity and inclusion organizations page, and that got me super excited to do the rest."
While this was a solo project for Schilb, she got a lot of her information from online communities like Reddit and Fishbowl. For the resources she wasn't familiar with herself, she took note of the ones that were recommended frequently and why.
"One of my goals was to even the playing field for students and people coming into the industry who didn't get the same opportunities to learn."
"I know the guidebook has a ton of resources hitting you all at once," Schilb said. "That's why I put stars next to the ones that are my favorites. I also tried to give in-depth explanations on why I saw certain resources recommended a lot online. I know everyone has their various preferences, which is why I wanted to lay out lots of different options."
Schilb put a special emphasis on finding free or reduced-cost resources, like dupes for the Adobe Creative Suite.
"It's those expensive design and execution tools that are really excluding people from the industry," Schilb said. "I can't imagine the talent we would have if we made tools more accessible to the masses to learn and create."
Once Schilb felt the content was where it needed to be, and she had added in all of the photos and links, she tinkered with the colors and look of the website until it was ready to be published. In the future, she would like to work with a website designer to make it more stylized.
"When it finally looked cohesive and I reached the point of having a sufficient amount of information under each of the sections, I knew it was time to publish it," Schilb said. "I also wanted the timing to be right. I figured starting in the new year was going to be a good time to put it out into the world."
Since publishing, Schilb has received lots of positive feedback related to how comprehensive all of the resources are. Schilb believes that people were yearning for a compilation of this type of information because each agency has its own miniature version of the guidebook. She is most proud of the agency list page because it is something she wished she had when she was first searching for a job.
"It's the ugliest page on there, but I'm proud of it because I learned how to code a drop-down menu," Schilb said. "Job searching can be really difficult for people. It was my attempt to show everyone that there are way more agencies and offices than we realize. I wanted people to know all of the opportunities that are out there."
Schilb recognizes that the website is a work in progress that she will continue to update as new tools and features come out. She is also always open to receiving recommendations on her contact page. And despite this being such a personal project for her, it was important to her to not have her name attached to it.
"I debated on if I wanted to put my name on it for a while," Schilb said. "But sometimes I feel that projects are better representative of a democratized asset when they're not attached to a single person. And even though the website is in my own voice, I like that it's a little anonymous. I want it to be a pure tool for the whole industry, that is separate from me."
You can find The Advertising Guidebook at www.theadvertisingguidebook.com/home.
Updated: January 31, 2023