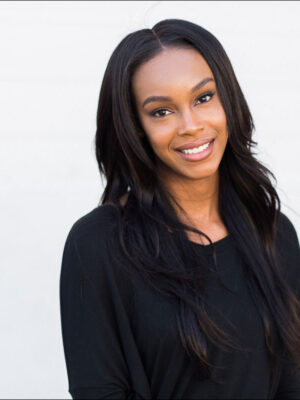 Degree(s): BJ '15
Whereabouts: United States, California, Los Angeles
It was an interest in entertainment and media that led Alexis Johnson, BJ '15, to find her passion and future career. As a communications assistant at the NFL Network, Johnson facilitates media requests and creates press materials for NFL Media programming. She credits much of her success and ability to effectively communicate with others to the education she received at the Missouri School of Journalism.
Why did you decide to come to Mizzou?
I committed to the University of Missouri before touring. I procrastinated on making a decision until the March before graduation. My first experience on campus was through the United Ambassadors' Clue N2 Mizzou weekend in April, which affirmed that I had made the right choice. I knew that I wanted to be in a journalism program, but fate is ultimately what took me to Mizzou.
How has the Missouri Method of education shaped your career?
The structure of the J-School taught me discipline and developed my work ethic. This, along with learning how to communicate with people while being authentic with myself, has brought me where I am today.
When did you first realize what path you would take with your career?
I thought I was going to be a sports anchor when I got to Mizzou. It sounded good and was easy to explain to family at Thanksgiving dinners. The first time I heard myself on a recording and watched myself on camera, I knew that a career in broadcast was not meant for me. My first internship was in the digital media and promotions departments at a local radio station in St. Louis. After that summer, I knew that I wanted to work in entertainment public relations.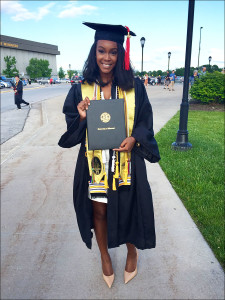 What was your most beneficial J-School class?
The most beneficial class for me was Public Relations Writing with Suzette Heiman. Suzette challenged us to be better writers not just for good grades in the J-School, but to get hired afterwards. I have encountered every technique I learned in the class after graduation. I have written bios and news releases. I pitch our new programs and digital initiatives quite regularly. The Public Relations Writing class also gave me a great portfolio to use while searching for jobs.
How did you get your first job?
I wish it were a more elaborate story, but my boss was interested in my LinkedIn profile and wanted to interview me. Now, I stress the importance of LinkedIn to my friends every chance I get. Make sure your profile is always on point because you never know who's looking.
Is there something you wish you would've known as a student that you know now?
I wish I had known to not stress out about temporary circumstances. Things always work out the way they're meant to, regardless of what grade you get on that exam or if you were chosen to join an organization or not. I can laugh now because I understand why situations that I once perceived as misfortunes happened the way they did.
Advice for graduating seniors?
You'll be surprised at where you can go once you let go of being set on one place. Don't rush the process, be open to opportunities that you wouldn't normally choose and apply even when you think you're unqualified. You have the rest of your life to get to where you want to be, so don't worry if it doesn't look the way you think it should right now.
Did you ever think you would end up where you are now?
I've joked about this with Jim Flink, but if you had told me that I would be working at the NFL during his fall 2014 Multimedia Sports course, I wouldn't have believed you. I took that class simply because I wanted something different. My background is in traditional entertainment, but those experiences have definitely prepared me for my current job. I believe that there is a greater reason for my being here, and I understand it more with each day.
Updated: May 25, 2016