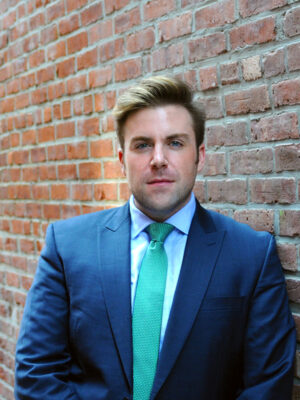 Degree(s): BJ '09
Whereabouts: United States, New York, New York
What do you do?
I am Padma Lakshmi's chief of staff and an associate producer on "Taste the Nation with Padma Lakshmi," premiering June 18th, 2020, on Hulu.
How did you get your job?
After graduating from Mizzou's Journalism School, I moved to New York and worked for a couple of years in public relations. I decided to enroll in culinary school and graduated from the Institute of Culinary Education in 2013. I worked for four years as head of social media for Michael White's Altamarea Group of restaurants then began working for Padma Lakshmi (host of "Top Chef" on Bravo) in 2016. I've been able to create a unique path for myself, using both of my degrees, to help tell the stories of various communities through food.
What is the best professional lesson you learned at the J-School?
Say yes to every opportunity that comes your way; you never know where it might lead. Be proactive. Try to make a positive difference with your work.
What advice do you have for current students?
Don't waste a single minute of your time at Mizzou. Get involved, network with faculty and alumni. Know your strengths, but be honest and humble about your limits. Be willing to listen to feedback and put in the work to strengthen the skills you want to develop.
What is your favorite J-School memory?
My favorite J-School memories are from Cyndi Frisby's Principles of Strategic Communication and Sandy Davidson's Communication Law classes.
Any additional comments?
Don't take your time at Mizzou for granted. I got involved in everything – from Summer Welcome, to Tour Team, Residential Life, and Summer Repertory Theatre. I made some of my best friends through these organizations and my education at Mizzou enabled me to build a unique career path for myself. I am so grateful to Mizzou for the foundation it has afforded me.
Updated: June 11, 2020