Blake Kuhre
Manager, Video Production and Live Streaming at Newzulu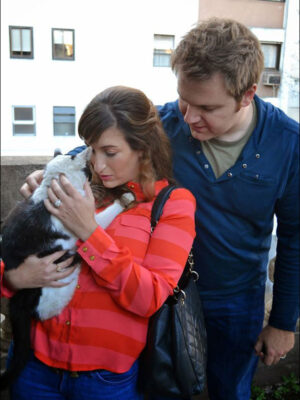 Degree(s): BJ '03
Whereabouts: United States, California, Los Angeles
"Goood morning! It's The Wakey Blakey Show!"
From 2007-13, thousands of preteens across the United States got dressed for school, had breakfast and brushed their teeth while listening to The Wakey Blakey Show on Radio Disney. Hosted by Missouri School of Journalism graduate Blake Barrett Kuhre, BJ '03, the show allowed children to connect with someone who seemed to understand their issues.
Kuhre always considered himself a storyteller on a path toward finding new ways to do what he loves.
Missouri Journalism Experience
Armed with a brand-new hard drive stocked with an abundance of music, Blake Kuhre was ready to take the Missouri School of Journalism by storm when he moved into Mark Twain Hall as a freshman in 1999. Having the on-campus living experience is one of Kuhre's collegiate highlights and, along with music, was a key part of his life as his freshman year went on.
During this first semester, Kuhre got his first taste of journalism by participating in a photojournalism freshman interest group. Kuhre's non-journalistic activities included rummaging through the old stacks in Ellis Library, learning about old cars, taking nature hikes through Grindstone Canyon and volunteering nights as an on-air personality at Y107.
"This may sound nerdy, but on Friday nights, I really loved getting a whole pizza from the dining hall downstairs, doing laundry and watching 'World's Wildest Police Videos' – all while continuing to build my music library," Kuhre says.
"A perfect day for me as a 22-year-old would've been showing up to my shift, pitching a story idea that is accepted, having all my sources answer the phone and are all happy to talk to me, getting great content for the package, and not having to rush too much," Kuhre says.
When formally admitted to the Missouri School of Journalism as a junior, Kuhre was able to make use of his fundamental training from his earlier courses and developed an interest in longform journalism.
Kuhre treated college more like a business. In hindsight, he wishes he had taken advantage of more fun student activities. But Kuhre still enjoyed his time at KOMU-TV.
"A perfect day for me as a 22-year-old would've been showing up to my shift, pitching a story idea that is accepted, having all my sources answer the phone and are all happy to talk to me, getting great content for the package, and not having to rush too much," Kuhre says.
It took traveling abroad for Kuhre to discover his "a-ha" moment. During his senior year spring break, he traveled to Zurich, Bern, La Chaux-de-Fonds, Tramelan, Biel, and other stops along the Jura Mountain range while shooting and directing a documentary on the Mennonites. Some members of this religious group trace their roots back to this area of Switzerland.
Kuhre's experience abroad also helped him discover an appreciation for international cultures.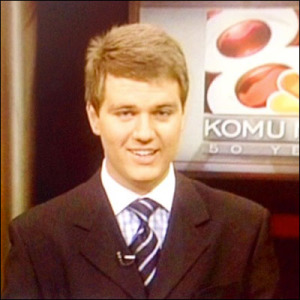 "I'll never forget taking the train from the Zurich airport, lugging equipment from first class to coach, foolishly thinking it was all open seating," Kuhre says. "As soon as we pulled out of the station, I noticed the ceiling of the train was all glass, and the blackness became daylight, the architecture in my mind transformed from American to Swiss – and I became reborn."
Kuhre enjoyed the experience and wondered if he might have a future in documentary filmmaking. First, though, he needed to get his broadcast career started.
Mentorship in Media
On Kuhre's 22nd birthday, Greeley Kyle and other radio-television journalism faculty members wanted to treat him to breakfast. Being his nonchalant self, Kuhre tried to assure the professors that the occasion wasn't a big deal.
"No, you listen to me," Kyle told Kuhre. "It is your birthday, and people want to do this for you. So you need to be gracious and accept the offer and enjoy it. You got it?"
For Kuhre, it took enrolling in Greeley Kyle's broadcast class to recreate the cherished 'best teacher ever' experience that he'd longed for from his elementary and middle schooling years.
"He gave real-world advice with real-world scenarios – and tough love," Kuhre says when describing how Kyle stood out from other Missouri School of Journalism faculty members. "He bestowed so much wisdom upon us and had so much to say that still has relevance today, even little things like 'always back your car in when going to an unfamiliar place.'"
"Everyone who has ever been special in my life has made time for me," Kuhre says. "But never have I had as much fun or more support than I had at Mizzou."
After taking Kyle's class, Kuhre found himself getting more involved with the Missouri School of Journalism by serving as Kyle's teaching assistant. Along with taking on this role, going beyond the student-teacher role created a friendship between Kyle and Kuhre which ultimately shaped and refined Kuhre's journalistic style.
Kyle also provided tough love in being aware of one's surroundings and taking in every moment as it's happening.
Kuhre still laughs when reliving the moment Kyle chastised him for not accepting the birthday offer, as this was one of the many signs of how Kyle became a mentor to him. Kuhre still seeks mentor figures in his professional life.
"Everyone who has ever been special in my life has made time for me," Kuhre says. "But never have I had as much fun or more support than I had at Mizzou."
To this day, Kuhre remains friends with Kyle and is still one of the few students who have been invited to the professor's home for Thanksgiving dinner.
Humble Career Beginnings
Blake Kuhre started his career in broadcast in his hometown Dallas as an evening country music show host for ABC Radio Networks' show "The Twister" in 2004. During his time at "The Twister," he also met his wife, Adrienne, who was an intern at Radio Disney in the same building.
Kuhre had not dreamed of being a famous country music show host, but he felt that this experience would help him in his career later.
"Despite growing up in Texas and contrary to the stereotype, I never really listened to country music," Kuhre says. "I'm very open minded and turning down such an amazing 'foot in the door' opportunity would've been foolish."
After a couple of years and a corporate reorganization later, Kuhre transferred to Los Angeles and worked for Radio Disney, just as the "High School Musical" craze began. It was the era of the Jonas Brothers and pre-twerking Miley Cyrus.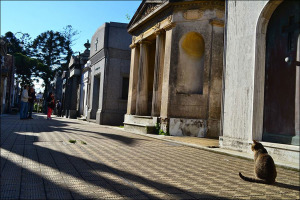 He learned transparency and reliability during his time in Dallas, which ultimately helped him carry the Disney brand for children and tweens ages 9-14.
"A good journalist must connect with his or her sources and build trust," he says. "I also had to find ways to be relevant, relatable, witty and engaging."
A typical day at Radio Disney consisted of callers from all around the country reaching out about their issues and experiences. The children would share with Kuhre their previous night, how much homework they had, or even their favorite Disney show.
"I would hear listeners call in and share…stories about not getting along with their brother or sister," Kuhre says, "Even the challenges of still riding in the back seat of the family car but wanting to ride in the front seat."
These children confided in and looked up to Kuhre almost as a big brother figure. He didn't sympathize; he validated their concerns.
It was important for Kuhre to reassure his listeners that the day was going to get better, regardless of the obstacles they might face.
The Be More Real Company and a New Job
After 10 years in the broadcast industry, Kuhre shifted his focus to one of his life-long passions: documentaries. He and his wife launched their own company, Be More Real, in 2013. The company was founded upon the desire to break the modern cycle of forced and scripted reality TV.
"It's more than 'just another production company,'" Kuhre says. "My wife and I wanted to create something that would challenge members of the audience and the storyteller to be more authentic."
Be More Real's latest production is titled "The Guardians of Recoleta," a story featuring the lives of cats and their caretakers that inhabit a landmark cemetery in Buenos Aires. This project was funded through crowdsourcing and raised over $16,000.
In November 2014 Kuhre accepted a position as manager of video production and live streaming at Newzulu in Los Angeles. Newzulu is a crowdsourced news wire and app that relies on citizen journalists to report the news around them.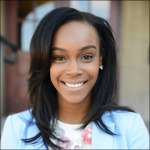 Alexis Johnson is a senior from Swansea, Illinois, studying strategic communication. A 20-something, reality TV-obsessed, recovering Twitter addict, her career aspirations lie in public relations within the entertainment industry. Johnson has interned at her local Radio One station in St. Louis and entertainment public relations firm BRANDed Management. She also spent summer 2014 in New York City interning at both Viacom and "The Wendy Williams Show." After graduating in May 2015, Johnson plans to take the entertainment industry by storm, a goal she intends to accomplish one press release at a time.
Updated: December 16, 2014