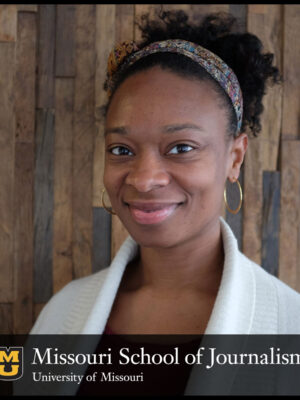 Degree(s): BJ '02
What do you do?
I'm currently a news editor at The Wall Street Journal, managing the print edition of the European paper. My day-to-day involves sifting through the day's news from our world, corporate and finance desks to determine what should lead the front page of the A and B sections as well as what should go in the paper. I work with our graphic artists to commission charts and graphics to run with story packages, as well as with our photo editor to determine the lead photo for the day. The staff that produces the paper is located in New York, so I am the point person for all news coming out of Europe, the Middle East and Africa as they seek out updates and breaking news.
How did you get your job?
I started with the Journal in New York in 2010 as a news editor for the Business and Technology desk, now the Business and Finance desk. I was in charge of production of the section, working with art directors, graphic artists, photo editors, bureau chiefs, editors and reporters to get the day's best business and technology stories in the paper. I had to be ready at a moment's notice for late-breaking news that would cause massive changes throughout the section, all while trying to get the section out on deadline. My job on the Business and Technology desk prepared me for the broader role I have here in London. When an internal job notice went out, I leapt at the opportunity to work abroad. I've always wanted to work overseas to gain that experience of different cultures as well as a chance to see the world. Growing up in St. Louis, I didn't get many opportunities to travel, so that also piqued my interest. I let my bosses know that I was interested in the position, and they backed me all the way. I then went through the process of finding out who I needed to talk to and express my interest with them. Things at the Journal can move at a snail's pace. So after eventually being hired in August, I didn't start my job in London until that December.
What is the best professional lesson you learned at the J-School?
Networking is key. My bosses knew my skills and abilities and were able to champion me to the hiring manager in London, who wasn't familiar with me at all. Unlike a reporter, an editor's skills aren't usually apparent. You don't see where an editor cleaned up copy or where they created a story package out of a few bits and bobs. Having highly respected people within the company speak on behalf of my skills and talent really helped.
What advice do you have for current students?
Study more than just journalism. Have more than just a couple of interests. There are ways to use your multitude of skills in a variety of ways. Don't be afraid to try something new. Many of the opportunities I got at the Journal were because someone asked me to step outside my comfort zone.
What is your favorite J-School memory?
I have a group of friends that I've maintained for years because of the J-School. Once a week we'd meet up in the lounge and head off to Shakespeare's or Panera for lunch to commiserate about our experiences. What project did we have due? What professor was giving us a hard time? Who worked more hours in their sequence: print, broadcast or advertising? But we got each other through the experience. We were each other's sounding boards. We learned from each other and supported each other. It's one of my favorite memories of that time.
Any additional comments?
I had a great learning experience there, both in the classroom and out of it. If ever I'm back in Missouri, I'd love to talk to a group if they're interested.
Updated: February 6, 2017