Elise Hu
Correspondent and Host at NPR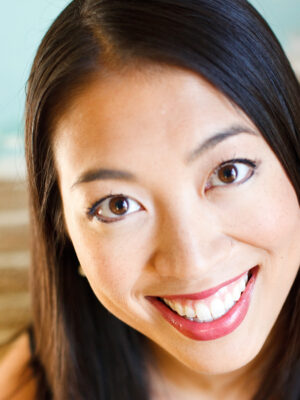 Degree(s): BJ '03
Whereabouts: United States, California, Los Angeles
What do you do?
I am a recovering foreign correspondent for NPR, whose Seoul bureau I opened in 2015. I moved to California in 2018 after three-plus years abroad covering the Koreas and Japan. Now I am guest-hosting our shows and podcasts as well as developing my own new video show which focuses on the future – 2050.
How did you get your job?
I was recruited to join NPR in 2011 after helping launch the digital news startup, The Texas Tribune, in Austin. The Tribune attracted a lot of attention from "future of news" types when it launched since we've been searching for non-advertising driven ways to fund journalism for my entire adult life. NPR's digital boss at the time, Kinsey Wilson, watched it from afar, as did the boss that hired me at NPR, Joel Sucherman. They talked me into moving from Texas to DC way-back-when, during the first term of the Obama administration.
What is the best professional lesson you learned at the J-School?
The fundamentals. Through all the changes we've seen in technology and delivery of news, reporters must be strong journalists first: good diggers and great writers.
What advice do you have for current students?
The traditional tracks and hierarchies in professional media don't exist anymore. That means it's more important than ever to chart your own career course based on your interests and talents. Learn skills that aren't native to you, whether it's photography or programming or data journalism. But never forget the fundamentals.
What is your favorite J-School memory?
Cramming for tests at Country Kitchen in the middle of the night with my friends from different journalism sequences, which shows my age, because sequences have long been gone from what I understand. The excitement over the then-brand-new Chipotle across the street, which quickly grew tiresome. Sandy Davidson.
Any parting comments?
Your work doesn't equal worth, your value isn't your salary. I had an MU professor teach us that "All work and no play makes a boring journalist." I've tried to live by that and fashion a life in which I play a lot, and feel privileged I get paid for it.
Updated: November 7, 2011