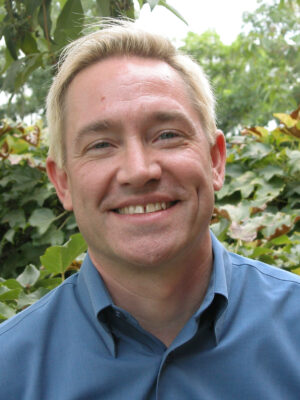 Degree(s): MA '82
Whereabouts: United States, California, Irvine
When most 18-month old children were beginning to talk, young Eston Ellis was also reading letters on signs aloud to anyone who would listen, an extraordinary accomplishment for a toddler. Perhaps it didn't hurt that his parents' favorite pastime was reading. As a kindergartener, his precociousness went unnoticed by school officials. In fact, the school principal did not want to advance Ellis to the first grade because he wouldn't decipher the pictures they were using to learn to read. Little did his teacher or principal know that at home, Ellis was an advanced reader. His babysitter, Mrs. Mary See, lived next door to a member of the school board. After Ellis surprised her one night by reading a front-page news story about a teenager who committed suicide, she knew that she must confront the principal with the news of his intelligence. The principal tested Ellis by making him read the newspaper. The five-year-old met the challenge by reciting the day's news.
Eston Burnett Ellis, MA '82, is the editor of The Log Newspaper in Southern California. His journey from exceptional toddler to the Missouri School of Journalism and then Laguna Beach, Calif., has been an interesting one. Ellis has collected a chain of memories that have shaped his character and formed his outlook on life.
"It's about accumulating a lot of good memories," says Ellis.
Before the Missouri School of Journalism
"My parents were my inspiration collectively," says Ellis. "They never tried to push me in any direction and were very supportive. They were truly great examples that you can do whatever you want to do."
His parents were MU graduates who met at a geology camp called Camp Branson in Sinks Canyon, Wyo. Together, in 1950, they hand-built a cabin a mile down the road from the spot where they first met. They later built their home in Columbia on weekends while working as geology professors at Christian College (now Columbia College). They also created a geology learning lab where his father developed a forerunner to computerized tutorial education with wooden teaching machines.
Because of their steadfast support, Ellis gained the confidence to embrace his passions throughout his life. Despite coming from a science-oriented family, Ellis never felt confined to choose a certain profession. Instead, he blazed a new path and became a journalist, and his parents supported his decision to do so.
That "A-Ha!" Moment
While pursuing his undergraduate degree at Columbia College and working as editor for its newspaper, The Columbian, Ellis realized that he was destined to be a journalist.
"I loved writing stories, taking photos and developing film in the dark room, editing copy, planning issues and laying out pages," he says.
After three years on the staff of The Columbian, Ellis thought to himself, "People actually get paid for doing this as a career?" He quickly realized that he wanted to pursue a degree from the Missouri School of Journalism, so after graduation in 1980, he headed across town to MU. At the time, Gannett Hall, finished in 1980, was one of the newest buildings on campus and Lowery Mall, a popular spot connecting white campus from red campus, was just being completed.
The Missouri Method
The Missouri School of Journalism was a huge steppingstone in Ellis' life. "Every class was unbelievable. My teachers were incredibly inspiring. I didn't have a single class that wasn't incredible," he says. "The hands-on approach to learning how to be a journalist motivated me to do great things with my career."
During the summer of '81, Ellis worked for class credit as a reporter for the Missourian Weekly edition, a free weekly newspaper that was distributed to central Missouri homes. Its coverage included the towns of Moberly, Centralia, Hallsville and Rocheport and was news that did not appear in the Missourian. He wrote many of the front-page features for the weekly.
"Going out in the community to cover beats provided so many story ideas. I would get story ideas from listening to what people were talking about on local call-in radio shows (back in the days when there was still a lot of locally produced radio programming) when I was driving from town to town, and by stopping to talk to people at local restaurants," says Ellis. "This interaction sparked ideas and resulted in some great stories."
Not only was this summer job as a beat reporter his favorite MU memory, but he also learned a great lesson that has been indispensible throughout his career.
"If you just look around and listen, there is so much to write about," says Ellis.
Later, he worked alongside Ruth D'Arcy, professor and director of the Penney-Missouri awards program, while writing for the Columbia Missourian. With her guidance, his skills improved as he did page layouts for the features section twice a week.
"I had a wealth of hands-on training," says Ellis.
His goal was to acquire all the knowledge he could from the staff at MU, and he learned far more than what was taught in the textbooks. His favorite teachers included George Kennedy, his academic advisor, Brian Brooks, his editing professor, Don Ranly, philosophy of journalism and ethics professor, and Dale Spencer, who taught his journalism law class.
For his master's reporting project, Ellis studied the quality of life in small-town Ashland, Mo., located in Southern Boone County. His collection of stories was published in a theme issue of Vibrations Magazine. This, and other class assignments that were printed in publications, allowed Ellis to see how journalism functioned outside the classroom.
"My training at MU prepared me well for life in the 'real world' of journalism," says Ellis.
To maintain his intense workload, Ellis dedicated his time to studying and completing assignments. His favorite MU study spot was the Journalism Library.
"It was full of distractions," says Ellis. "The library had daily newspapers from all over the country – something rare for that era. They weren't all online like today."
Ellis would browse printed newspapers from all over the world at the library. Because of his interest in the design and writing styles of other newspapers, Ellis read and studied as many as he could.
"I liked to see how things were laid out," says Ellis. "Some were more featurey, while others maintained a more traditional layout."
The time he invested studying these newspaper formats helped Ellis tremendously throughout his career, especially as editor. He remembered which layouts looked the best and applied that to the newspapers he worked for. He also improved his writing but reading how other people wrote.
The semester after he worked for the Missourian Weekly, Ellis became a reporter at the Missourian, where he continued to work until graduation. He wrote many features for the lifestyle section, consumer stories, trend stories and personality features.
While working for the Missourian, Ellis learned many valuable lessons. The most important was to never miss your deadlines – no matter what.
It seemed like a normal day, well, except for a building storm with high wind blowing tree limbs, and tornado warning sirens going off on campus. Ellis was driving his 1959 Edsel Ranger back from Moberly, Mo., with his story notes in hand. Black skies settled over campus, but Ellis scrambled for a place to park because he had to get his story in. He made it inside the Missourian building and sat at a typewriter. No sooner did he get his words on paper, than a large plate-glass window near Ruth D'Arcy's newsroom office blew out and shattered on the ground. Although the tornado didn't touch down, the high winds left their mark on the J-School – and Ellis didn't miss his deadline.
In just two short years, Ellis graduated, but the lessons he learned while at the J-School were never forgotten.
Missouri Education Goes Down South
In 1983, just months after graduation, Ellis landed his first job as a beat reporter and feature writer at The Brazosport Facts in Clute, Texas, where he worked until 1984. The Facts, a daily community newspaper that started in 1913, served 20,000 readers in Brazoria County, Texas. He wrote the Wednesday and Sunday lifestyles section features, as well as many trend stories about how locals dealt with such major issues as alcoholism, illiteracy, empty nest syndrome and aging in a nursing home. He also wrote movie reviews, covered police beat during the holidays, and had a chance to write some unusual human-interest features. He wrote all kinds of stories, even one about a cat that was fitted for hearing aids.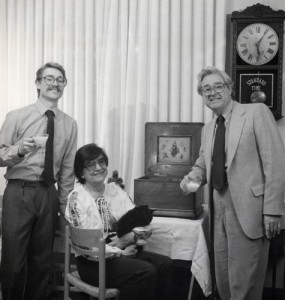 Although The Facts allowed Ellis to carry out his love of writing, he always dreamed of running his own paper. In 1984, The Bulletin Newspaper offered him the chance to do just that. He became managing editor at The Bulletin in Santa Fe, Texas, where he spent a year and a half covering West Galveston County, Texas. The Bulletin served 7,800 readers.
"I enjoyed it very much, but a couple of years doing it was enough," says Ellis. "It really was an all-consuming 24-hour-a-day lifestyle, not simply a job, especially in pre-computer days."
Although Ellis enjoyed the Texas Gulf Coast, his time in Texas had come to an end. He felt it was time for him to move on to someplace new. When he was in Missouri, Ellis dreamt of one day living in California, so he decided to journey west for a new adventure.
Anchoring in California
In July of 1985, Ellis and a friend drove to California in a two-seater Pontiac Fiero. They rented an apartment, and he began his search for a journalism job. To keep afloat financially, he worked at Radio Shack and free-lanced.
After a few months, Ellis answered an ad for a staff writer position for Duncan McIntosh Co. The company hired him as a staff writer for two of its publications: Sea magazine and Waterfront magazine. Waterfront magazine, published until 1988, covered Southern California boating news. Sea Magazine, where he became assistant editor in 1988, was a four-color monthly consumer magazine with a circulation of 50,000 that covered luxury recreation power boating in the 13 Western states.
Sea Magazine targeted active West Coast power boaters and included destination features, hands-on boating projects, boat test features and trend stories. He worked for Duncan McIntosh Co. until 2004, serving for five years as managing editor of Sea magazine and three years as managing editor of Go Boating magazine.
Although he grew up in landlocked Missouri, Ellis always had an interest in boating and fishing. It wasn't until his employment with Duncan McIntosh Co. that he was able to apply this interest to his career.
Eventually, his desire to explore new endeavors led Ellis to try his hand at corporate journalism. He became the publications editor in the internal communication dept. at Ameriquest Mortgage Co. in Orange, Calif. While there, he redesigned the company's 10,000-circulation employee news publication Ameriquest Connection, creating a glossy four-color magazine. In 2005, Ellis received two APEX Awards for Publication Excellence for his work on Ameriquest Connection: the "Award of Excellence-Best Redesigns" and "Award of Excellence-Magazine and Journal Writing."
Ellis became the senior marketing communications manager at American Home Mortgage in Laguna Hills, Calif. in 2007. He was responsible for the production of the employee newsletter, writing stories for the company intranet and producing articles for direct-to-consumer publications, e-mails and e-cards. Although Ellis excelled in corporate journalism, his love of traditional journalism prompted him to return to Duncan McIntosh Co. in 2007.
That's how Ellis became the editor of The Log, a bi-weekly newspaper with a circulation of approximately 40,000 that covers recreational boating and fishing news in harbors from San Diego to Santa Barbara. The name of the newspaper is significant.
"A ship's log is an onboard notebook that keeps track of all the events of a voyage," says Ellis. "The Log newspaper covers all the local happenings, events and news of interest to recreational boaters."
The Log fulfills the needs of active boating readers by informing them about new legislation affecting Southern California boaters, state and national issues, features on local boating personalities and popular hangouts. He also provides editorial content for thelog.com website and weekly e-newsletter. His daily tasks include planning and generating story content, coordinating and assigning stories, editing copy before publication and maintaining the online newsletter.
Ellis' School of Journalism education helped him to develop skills that were easily adaptable to the real world. Because he wasn't always a boating and fishing connoisseur, Ellis had to teach himself everything there was to know about the industry. He started his boating expertise when he took sailing classes after moving to Southern California. The Missouri Method stuck with Ellis as he immersed himself in the boating industry.
"I picked up knowledge little by little through conversations and listening to stories," says Ellis. "I got involved in every aspect of boating."
His Love of the J-School Continues
Ellis currently lives in Laguna Beach, Calif., with his two rescued animal shelter Chihuahuas. He loves Southern California where he hopes to continue as editor of The Log for many years to come. He has no intentions of leaving Southern California. In the more distant future, Ellis plans to undertake further writing opportunities.
"I know that I have a few books in me," says Ellis. "I will probably write them someday."
From his Missouri education to sunny California, Ellis has pursued every adventure possible. Because of his tremendous experiences, Ellis advises current and future students to appreciate what they have in the J-School.
"Realize that it's a once in a lifetime experience to have the world's best people in the field of journalism teaching you tricks of the trade," says Ellis. "Soak up the knowledge and enjoy it while you can, because you will be able to use it your entire career – some things change (like technology), but the basics don't."
Updated: November 4, 2011