Degree(s): BJ '82, BS '82
Whereabouts: United States, Cedar Rapids, Iowa
Glen Callanan, BJ '82, is the man behind the curtain: When he is doing his best work, the audience doesn't even know he's there.
As the general manager of CBS 2 and Fox 28 in Cedar Rapids, Iowa, his job is to keep everything running smoothly and efficiently regardless of what could go wrong in a news station of a hundred people. From coordinating repairs of damaged towers, to resolving employee disputes, to earning the advertisement revenue that pays for the broadcasts, Callanan oversees everything that keeps the news rolling seamlessly for his audience.
"There's a symbiotic relationship to all these different departments," Callanan says. "The whole place can't work unless all of the place works. People only notice what went wrong. They don't see all it took to get it right."
"There's a symbiotic relationship to all these different departments. The whole place can't work unless all of the place works. People only notice what went wrong. They don't see all it took to get it right," Callanan says of managing a broadcast station.
Callanan's role in bringing the news to his audience is an exciting fusion between his love of business and broadcast, but it was not the path he expected to take as a college student.
Switching from Business to Journalism
When Callanan started his studies at the University of Missouri, journalism wasn't even on his radar. He intended to major in business because his father was a small business owner. Otherwise, Callanan had no other concrete idea of what he wanted to do with his life. Partly to avoid math courses and partly due to his interest in politics, Callanan quickly switched his major to political science.
Callanan had always been a solid writer, but it wasn't until his adviser asked him what he was going to do with his political science degree that Callanan even considered adding journalism to the mix. At that point, he wasn't familiar with the journalism school's legacy.
"I'd love to say [journalism] was something that I had dreamed of my whole life, but I didn't know much about it," Callanan says. "But I was always a newsreader, a news follower, so I got into broadcast news."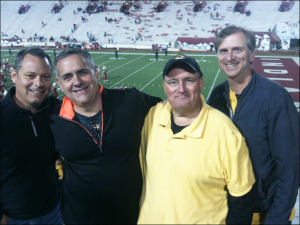 Callanan began taking courses in news writing and editing. He gained experience at KOMU-TV and KBIA-FM. He liked covering politics in Jefferson City, Missouri, and collected a portfolio of pieces on air. However, he still wasn't totally satisfied.
"I enjoyed it, but I didn't love it," Callanan says.
That is, until he shadowed a woman who worked in broadcast sales. In the month he spent following a sales representative of a Columbia radio station, Callanan fell in love with the business aspect of broadcast.
"In the end, the business matters," Callanan says. "It fuels the capability of access. Without access and without quality staff, you get opinion, and everybody's got an opinion."
The Sales Business
Callanan spent the rest of his the School years refining his writing and learning about the broadcast industry.
He graduated on a Saturday in December 1982 with 150 credit hours and a dual degree. His family traveled to Columbia to attend the ceremony and celebrate with him.
"Sunday, we went home back to St. Louis," Callanan says, "and my dad said, 'Enjoy the rest of the day, because tomorrow you can either go find a job or you're going to be working in my warehouse.'"
So, the next day Callanan set out on an ardent search for work in journalism. However, instead of looking through the classifieds, he sought out people in the business who could advise him about the positions he wanted.
"I saw that (digital media) is clearly part of the future of how we deliver messaging," Callanan says. "I saw it as a chance to learn something new."
"I didn't just look where openings were, I started making contact with people who were in the industry and asking if they would meet me to talk about what the business was like and what they look for. I created allies who said, 'Well I don't have anything, but I do know somebody's who's looking.'"
Through these meet and greets, Callanan found a job at the KYKY radio station in St. Louis a month after graduation. Although the position wasn't high paying, it got his foot in the door of the sales side of journalism. In the coming years, he held sales positions in radio at KSHE and TV at KPLR and KDNL.
In 1993, Callahan was offered a sales manager position with TeleRep in Chicago, a national representative firm whose offices in multiple major cities connect broadcast stations to advertising agencies. He began to meet and work with managers from all over the country and represent broadcast companies in 14 major cities. Most of Callanan's work, however, focused on Chicago companies like the Tribune Company and CBS.
It was during his years with TeleRep that he first noticed what going the extra mile in sales could accomplish. Callanan was visiting the KTLA station in Los Angeles for business, sitting in the director of sales' office and talking about the new fall lineup, when he noticed on the desk a piece of paper that looked familiar.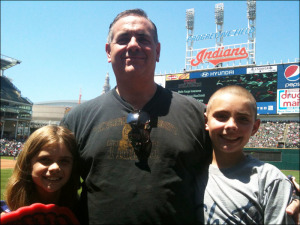 "That's my letter," Callanan said, looking at the presale page he had written a couple of weeks before detailing possible future investment opportunities for the station. "How many of those do you get from other reps?" He had assumed the number would be fairly sizable, as KTLA has 60 or 70 reps across the country.
"None," responded the director. "Yours is the only one."
It was an eye-opening moment for Callanan. "I thought, well, you can make a difference. You can do the extra, and it does get noticed and it helps."
He continued to gain experience and increase his skill sets through TeleRep and later at WOFL in Orlando before joining WGN Chicago in 1999.
For the next nine years, Callanan worked in sales management positions for the Tribune Company at WGN and later at KPLR TV in St. Louis, aiding in generating advertising sales and overseeing incoming revenue for both stations.
In 2008, Callanan decided he wanted to be a part of the industry's move toward the digital platform and became WGN's digital director of sales.
"I saw that [digital media] is clearly part of the future of how we deliver messaging," Callanan says. "I saw it as a chance to learn something new."
He spent the next five years working with and establishing the company's website, Facebook and Twitter presence.
The Move to General Manager
The time came when Callanan wanted to expand his skill set again; he wanted to run a TV station.
After a year of conversations, Callanan moved to his current position at Sinclair Broadcast Group in December of 2013. By moving to the smaller market size in Cedar Rapids, he is able to enjoy greater adaptability with the station's programming than he would have in Chicago. He is able to put his years of sales knowledge to use in a hands-on way. Especially after spending the bulk of his career in revenue-focused positions, the ability to adapt and adjust low-rating platforms quickly and cost-effectively is attractive for Callanan.
"For instance, we took our 7-8 a.m. newscast on Fox that hasn't been a great ratings performer, and we can just break it down and say we're going to change it," Callanan says. "We're going to change the look, we're going to change the format, we're going to change everything about it and do it at a pretty reasonable cost. In a large market you would have to go through a large amount of deliberation to be able to move that rapidly."
Callanan likes to have this freedom for the stations' digital footprints, too. He is able to look at the message each digital medium sends and how the audience responds, making adjustments to help convey the news in the most relevant way for his viewers.
From solving technical problems, to overseeing the revenue that keeps the lights on, to the very message each broadcast sends, Callanan tackles the day-to-day obstacles that keeps the stations working. While his viewers may never see his face, his is as integral to each broadcast as the journalists on-air: always there to support and strengthen the stations in any way necessary. Each day holds new challenges, and he enjoys solving every one of them.
"There's always something. It'll never be like it was yesterday – whether it's working with clients or working with people in-house – it's always going to be interesting. It'll definitely never be the same, and it's usually rarely like you think it's going to be," Callanan says.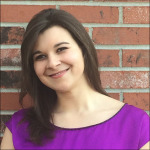 Grace Borhart is a senior from Huntley, Illinois, studying strategic communication. She will graduate in May 2015 with a bachelor of journalism degree with minors in business and public service and leadership. She has interned at nonprofits like the Boone County Council on Aging and Encouragement House and hopes to work in nonprofit outreach after graduation.
Updated: December 16, 2014