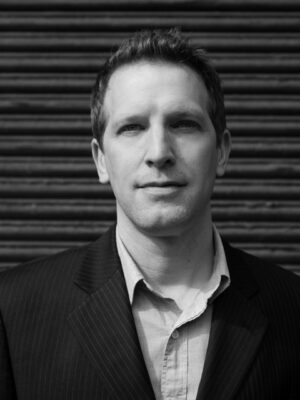 Degree(s): MA '90
Whereabouts: United States, California, San Francisco
What do you do?
I'm a freelance journalist and teach journalism at Santa Clara University. My first book, "Teardown: Memoir of a Vanishing City," was just published by the University of California Press.
The book is a story about going home again. After living in San Francisco for 15 years, I found himself yearning for my Rust Belt hometown, Flint, Mich., the birthplace of General Motors and fodder for a seemingly endless stream of "worst of" lists. Hoping to rediscover and help a place that once boasted one of the world's highest per capita income levels, I returned to Flint with the intention of buying a house. What I found was a place of stark contrasts and dramatic stories.
With a blend of personal memoir, historical inquiry, and interviews with dozens of Flint residents, I construct a tale of a once-thriving city still fighting — despite overwhelming odds — to rise from the ashes. I befriend a rag-tag collection of urban homesteaders and die-hard locals who refuse to give up as they try to transform Flint into a smaller, greener town that offers lessons for cities all over the world. In the end, I learned that you can go home again. But the journey was far more agonizing and rewarding than I ever imagined.
Where did you get the idea for your book?
The book grew out of a series of articles I wrote about Flint for The New York Times and Slate. I have also published a blog about urban planning, Flint and other "shrinking cites" called Flint Expatriates since 2007.
What is the best professional lesson you learned at the J-School?
Mizzou taught me how to think creatively about story ideas and the importance of gathering numerous perspectives for a story. I also learned techniques for getting information when you run into the inevitable roadblocks.
What advice do you have for current students?
If you have an interesting, well-reported story to tell, you can find a place to tell it, regardless of what the media landscape is at the moment. Freelancing can be very discouraging, but persistence pays off in the end.
What is your favorite J-School memory?
Booches, of course. And all the great friends I made in J-School.
Updated: June 11, 2013