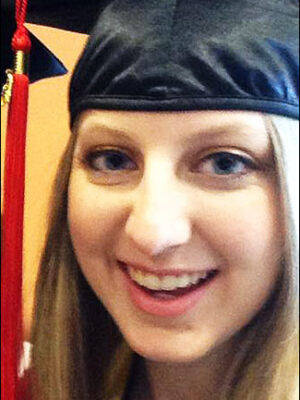 Degree(s): BJ '14
Whereabouts: United States, New York, New York
For Jamie Hergenrader, BJ '14, attending a journalism school to study magazine journalism was a no-brainer; it was all about finding the perfect one. After searching far and wide for the top school, Jamie discovered the Missouri School of Journalism, and she never looked back.
What was the most rewarding experience you had as a J-School student?
Hearing from editors and writers in the industry was very valuable. For me, that was meeting editors on the magazine club trips to NYC or St. Louis or talking to guest speakers in the Magazine Editing and Magazine Publishing capstone classes.
How has the "Missouri Method" education shaped your career?
The Missouri Method allowed us to learn by doing rather than by watching. By the time I reached upper-level journalism classes, we were treated more like editors at a publication rather than students in a class, which was tremendously helpful to see what the responsibilities and demands truly are in the industry. It definitely made the transition into my career a smoother one.
When did you first realize what path you would take with your career?
The summer before my junior year, I interned for the online team at Glamour. Having that experience taught me a lot about what I wanted to do, as well as what I needed to do the rest of my college time to prepare.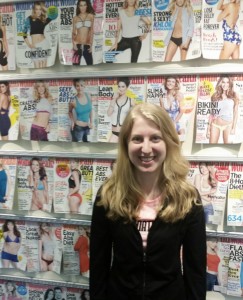 What was your most memorable/beneficial J-School class? How did it prepare you for your career?
The Magazine Publishing capstone class was extremely beneficial. Not only did I have to apply my writing and editing skills gained from other classes, but I also had to think about the industry big picture, including advertising and circulation, working with a team of designers to create a polished product, and presenting it to Meredith Corporation for feedback. It was especially helpful given that the magazine industry right now is so dynamic and constantly looking for new ideas for products and revenue. Potential employers were very impressed with the final product we created in only one semester.
How did you get your first job?
After graduating in May 2014, I moved to NYC for a freelance job as a copy editor for a financial services company, but I still wanted to work at a magazine. When I saw a job opening for the editorial assistant position at Women's Health, one of my favorite magazines, I reached out to the editor-in-chief about the position; I had met her a couple times previously during magazine club trips.
If you could go back and give your college-self one piece of professional advice, what would it be?
If you have an idea, make it happen. Whether it's for a product, a story, an app, whatever…the journalism industry is always looking for something new and profitable that will resonate with its readers and consumers.
What advice would you give to graduating seniors?
You should absolutely network and connect with other MU alumni. In my experience, they're always willing to help out a fellow Mizzou grad because they know the talent that comes from the journalism school.
Updated: May 11, 2016