Jeanette Kozlowski
Traffic Coordinator at TOMS Shoes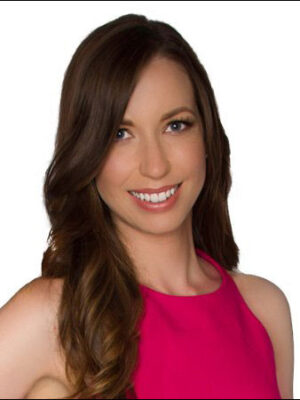 Degree(s): BJ '06, MA '07
Whereabouts: United States, California, Los Angeles
Jeanette Kozlowski, BJ '06, MA '07, is fascinated with the digital landscape and new emerging platforms. After working in the digital space for more than 10 years, Kozlowski understands the importance of both data-driven strategies and engaging content. Her ability to create strong content is one of the many skills she learned at the Missouri School of Journalism.
Why did you decide to come to the Missouri School of Journalism?
I had a passion for storytelling and writing. Journalism seemed like the natural step for a girl who decided she was going to be a newspaper reporter in second grade.
How has your Missouri Method education shaped your career?
The Missouri Method has helped me in every aspect of my career. Most business owners seek someone who possesses the ability to clearly communicate, set goals and expectations as well as deliver results that truly impact revenue. Whether you are a reporter, editor or in any other profession, the ability to execute projects on deadline is a major key to success. The Missouri Method should be a part of all college curriculum, no matter the subject. It is translating education into actionable items.
When did you first realize what path you would take with your career?
When I graduated, I quickly found myself in the middle of the recession. It was difficult to find a journalism job. Jobs in general were tough to find. I applied for a copywriting gig on Craigslist. The job turned into a social media manager position with an e-commerce company, where I worked for five years. During that time, I utilized many skills I learned at the Journalism School. Additionally, I recruited other journalism students to join my digital marketing team. I knew that my current employer was a rare find, being one that really allowed employees to blossom instead of boxing them into a small role. I wanted to share this opportunity with others in my field.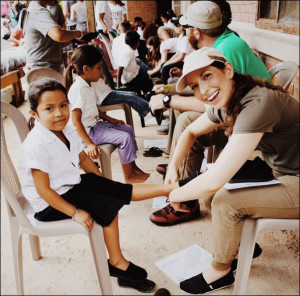 What was your most memorable J-School class?
Jennifer Rowe's Magazine Editing capstone class. I experienced it twice, once as an undergraduate film editor and the second as a graduate student managing editor. Running a magazine staff of 50 students will prepare you for anything and everything! Being part of the leadership team was an amazing experience. It taught me how an editor thinks at every level and how to work with all different personalities.
How did you get your first job?
My very first job was working with my brother-in-law and other investors at a startup. I quickly learned that money does not equal knowledge. While we were self-funded, we were poorly organized and lacked the direction needed to truly launch a business. It was an incredible experience that I wouldn't trade for the world.
Is there something you wish you would've known as a student that you know now?
You define your future. It's up to you to create opportunities and make the world work for you. You have to know what you want and demand it from the world. You cannot sit back and cross your fingers.
What advice do you have for graduating seniors?
Take a business class if you haven't already. Understand return on investment (ROI) and how you can use it to tell great stories and generate revenue for a publication. I wore blinders for many years thinking that I just needed to focus on my one role that I studied in school, that becoming the best writer would solve everything. Then I was laid off three times. I realized the greatest skill is being able to identify and act upon true opportunities. Someone who helps grow the business they are a part of will always be a valuable employee, no matter their specific role or duties.
Updated: May 5, 2016