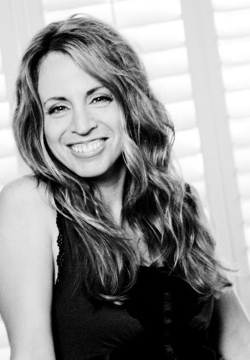 Degree(s): BJ '97
Whereabouts: United States, Nashville, Tennessee
For Jenn Schott, BJ '97, it was a single conversation with a faculty mentor that finally encouraged her to leap head-first into the career she loves.
Schott, a native of Pittsburg, Kan., grew up in a musical family. Her father was a professor of woodwinds at Pittsburg State University, and her mother played the flute. In addition, her grandfather was a concert master violinist for the CBS Orchestra and played on the Ed Sullivan Show. Growing up, Schott would act and sing in summer musicals at Pittsburg State while her parents performed in the orchestra. She also studied the piano for more than 10 years.
For all her musical proclivity, however, Schott planned to accept a job with a public relations firm in Kansas City, Mo., upon graduation from the Missouri School of Journalism in 1997. Eventually, she hoped, she would be able to move to Nashville, Tenn., and pursue her true passion: songwriting.
But that was before Suzette Heiman, her public relations teacher and an associate professor of strategic communication, asked Schott a poignant question: "Why eventually? Why not May 1997?"
Schott said she took the message to heart.
"Suzette's advice, I think, was pivotal in encouraging me to move," Schott said.
Schott moved to Nashville shortly after her graduation and accepted a job, as she put it, on the "business side of the music business." For three years, she answered phones, typed contracts, booked venues and hotel rooms, arranged schedules and completed numerous other tasks for a publishing company and artist management company. All the while, she built a network within the Nashville music industry, meeting with prospective employers, pursuing job leads and writing more songs. Finally, in 2000, she landed her first publishing deal and has been writing ever since.
Her persistence in looking for the right opportunity paid off, Schott said.
"I look at what I'm doing now, and I never dreamed I would be making my living writing, singing and playing," Schott said. "There are so many jobs out there nobody knows about, so you have to be open to looking for them."
Over the years, numerous country music artists have recorded Schott's songs, including Restless Heart, Lonestar, Billy Ray Cyrus, Gloriana, i-Carly actress Jennette McCurdy, Mallary Hope, and Katie Armiger in addition to pop artist Lucy Walsh. Her songs have also been recorded by top-selling artists in Canada and Australia. Jenn has become a skilled acoustic guitar player and has played on the road with recording artists Mallary Hope and Lila McCann.
As a Missouri Journalism student, Schott studied advertising. She was active in the School's Ad Club and was a teaching assistant for a journalism graphics course. Schott was especially interested in the creative side of advertising, such as developing storyboards and logos and writing ad copy.
"I was too busy writing papers to write songs while in college, but I was always drawn to all things creative," Schott said.
Many of the lessons Schott learned as an advertising student continue to be relevant in her career as a songwriter, she said, including her strong sense of integrity and attention to detail.
"I find myself looking at something from every angle, just like if you're trying to sell something in an ad," Schott said. "I'm always trying to find something new and different."
Schott said she would encourage those about to graduate to take chances and be willing to explore numerous career possibilities.
"Follow your gut instinct, and don't feel pressured to make a decision just because everybody else seems to have it figured out," Schott said. "You have to let the journey unfold in front of you."
Updated: November 10, 2011