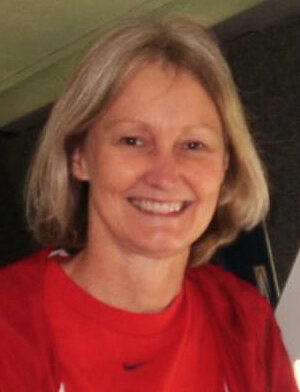 Degree(s): BJ '80 (MA '88, Pittsburg State University)
Whereabouts: United States, Joplin, Missouri
What do you do?
As general manager, I am responsible for coordinating and overseeing operations of the television station. My responsibilities range from managerial ones to working closely with programming, production and representing the station in the community. I also host produce and host a weekly news/interview television program, which I have been doing for more than 25 years. In addition to station management, I teach courses part-time at Missouri Southern State University.
How did you get your job?
Networking was a key in getting the job at MSSU. After moving to Joplin, I found out about the position thanks to recommendations made by a staff member at my previous television station.
Best professional lesson learned at the J-School?
Some of the advice given to us by Dave Dugan stands out in my mind. One that I remember in particular is, "Always do excellent work."
What would be your best advice to current students?
I would use another bit of advice that I picked up over the years – establish a reputation for doing your job well and doing it on time.
What did you want to be as a kid?
One thing that I knew I wanted to be as a kid was a journalist. I remember working on a troop "newspaper" in Girl Scouts in my early days, then going on to serve on staffs of newspapers in school. I can remember even making my own newspaper as a child on rainy days!
Updated: November 11, 2011