Krista Kennell
Freelance Photographer
Degree(s): BJ '94
Whereabouts: United States, New York, New York
What do you do?
I am a photographer and have covered hard news, features, celebrity portraiture and Red Carpet out of Los Angeles and New York City. I just opened a photography studio near Manhattan. I am known for my work on wildfires in California, my coverage of the Arizona Yarnell fire and my social documentation.
How did you get your jobs?
I have worked in all aspects of photography for a number of years editing, shooting and freelancing for top photography agencies. I have also a Studio Coordinator that handles business.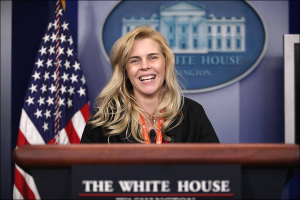 What is the best professional lesson you learned at the J-School?
How to tell a story with a camera in a picture.
What advice do you have for current students?
Be nice to the people you take pictures of. Work really hard making good pictures about things and people you care about. Use social media to network and get your work out into the world.
What is your favorite J-School memory?
Being in the old darkroom that looked like a spaceship, singing at the top of our lungs in the middle of the night trying to crank out prints.
Updated: November 8, 2011