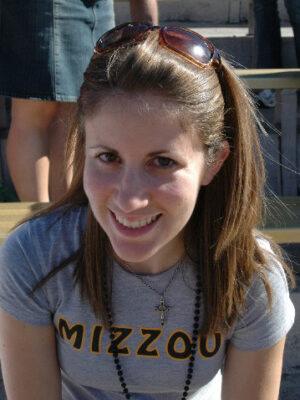 Degree(s): BJ '06
Whereabouts: United States, Houston, Texas
What do you do?
I work in corporate communications for a natural gas pipeline company, doing employee communications, crisis communications, media relations, community relations, a little bit of everything. I can honestly say I love my job.
How did you get your job?
My network. I contacted a former colleague on Facebook and asked her opinion of the job market. She offered me a job.
What advice do you have for current students?
Internships, internships, internships. Paid internships are out there, I know. Also, practice interviewing skills. Passing a job interview is like good media relations. Have three key messages that you bridge to no matter the question so the interviewer walks away knowing what value you will bring to the organization. You can answer their question while telling them what you want to hear.
What is my favorite J-School memory?
I have many fond memories but know that I will always appreciate the on-the-job training and the professional environment.
Updated: November 9, 2011