Larry Meyer
President at Meyer Communications LLC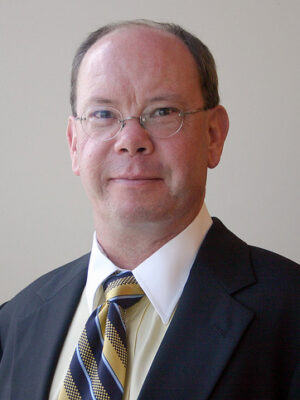 Degree(s): BJ '76 (News/Editorial)
Whereabouts: United States, Florida, Miami
From Practicing to Promoting Journalism
Larry Meyer, BJ '76, has been a leader in promoting journalism excellence and a journalist grounded in the craft's timeless values: accuracy, integrity, honesty, transparency and factuality. At the Missouri School of journalism, he soaked in these values, and they became the codes in his career.
Meyer began his print journalism career at the Columbia Missourian. He headed to the Fort Myers News-Press in the mid-1970s, and later to the Pulitzer Prize-winning Miami Herald. He joined the John S. and James L. Knight Foundation in 1995 where he was the chief communications strategist for 14 years and participated in the foundation's development of digital-age journalism, both as a practitioner and as a funder of digital innovation.
In February 2009, Meyer retired from the Miami-based foundation, having served as the vice president of communications and board secretary. He is also an active member of the Mizzou Alumni Association's Communications Committee. He has contacts all across the country. His friends all call him "Bud."
Days in Missouri: Mizzou Enlightens the Small-Town Boy
When Meyer was an eight-year old boy, he joined his brothers in delivering the St. Louis Globe Democrat to homes in Hannibal. Early each morning before starting the newspaper route, Meyer spent 10 minutes reading newspapers, in particular, the sports section. This habit grew into a love of reading and writing. He joined the student newspaper in high school and later headed to Mizzou to study journalism with a major in print.
The J-School introduced Meyer to a broader world, including opportunities to interact with international students. Meyer was a regular when international dinners were held at the student union, and he loved the opportunity to embrace the diversity.
Working with international students at Missouri was new to Meyer, and it was a factor in his decision to move to Miami, one of the most international cities in the U.S., as the place to spend his career. The cross-cultural foundation built at MU helped him be open-minded about the rest of the world and how the rest of the world shared information.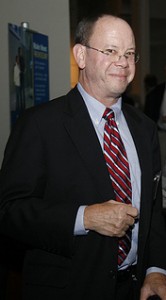 Challenging Lessons
Challenges at the J-School are still vivid in Meyer's mind. He was editor of Presstime, the in-house J-School newspaper; was a copy editor on the sport desks for the Columbia Missourian; and was a staff writer for Vibrations, the Sunday magazine. Among his assignments, Meyer recalls writing a cover story about Antonia Brico, a pioneering woman orchestra conductor.
An unforgettable lesson for Meyer occurred when he was assigned to cover the book signing by a controversial author. During the author's visit to Columbia, Meyer failed to arrange the interview in advance. Instead, he went the bookstore and waited the entire afternoon for a short break to ask the author a few questions. At the end of the book signing, the author got up to leave, told Meyer he had no time for the interview, and worse, informed him he'd mispronounced the author's name.
This was a turning point for a new reporter. "I realized I had to be better prepared, more insistent and not to take 'no' for an answer," Meyer said.
Life-Long Influences
Two of Meyer's professors and mentors were Dale Spencer, who taught media law, and Phil Norman, who taught the introductory writing course called News 105. Meyer served as Norman's teaching assistant for two semesters.
As Meyer recalled, Phil Norman was warm and friendly, but he held the students to some very tough standards in class, accepting no factual errors or spelling mistakes. Although most students worked hard, it was still demanding for them to get high grades. "Students learned accuracy right there, which stuck with them for the rest of their career," Meyer said. "That is part of Missouri method."
"Accuracy, integrity, honesty, transparency and factuality," Meyer emphasized. "Get it right. Report it right. To journalists, these are the highest values."
Meyer returned to his Missouri values repeatedly during his career as an editor, ultimately becoming the editor in charge of the Sunday front page. He always asked his reporters and copy editors to check their facts. If you don't do that, he said, "You are not respecting your Missouri education."
Achievements at Miami Herald and Knight Foundation: Unforgettable Story
In 1992, Hurricane Andrew destroyed the homes of 25,000 people and produced $25.5 billion in damages in South Florida. By this time, Meyer had joined the Herald's management team as the publisher's executive assistant and was on hand when the paper won a Pulitzer Gold Medal for Public Service for helping residents cope with the devastation.
The distribution of the paper in the days following the hurricane was the toughest challenge because the storm destroyed familiar landmarks and street signs. Meyer said, "One of our early decisions was to deliver newspapers to as many homes as possible." Dozens of Herald employees volunteered to deliver free newspapers to the most damaged areas for several days after the storm.
Meyer continued: "The news pages became a community bulletin board for people in the pre-Internet days. With phone and electric service out, the Herald printed hundreds of brief messages from residents assuring their friends and families that they were OK."
The most important journalism came from investigations revealing severe problems with inadequate building codes. "We identified that construction in whole neighborhoods in southern Dade County led to disproportionate destruction by Hurricane Andrew," Meyer said.
The Herald's investigative reporting led to tougher state laws regulating building codes. "This is a great example of journalism doing its best for the public good," Meyer said.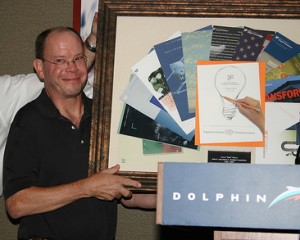 The Proudest Achievement
While Meyer was an editor on the Miami Herald state desk, his reporting team discovered lax zoning and unchecked permitting in the Florida Keys, which meant that several large planned housing developments were proceeding unbeknownst to the residents of the ecologically fragile upper Keys. The developments would have overwhelmed the roads and wiped out hundreds of acres of mangroves, severely threatening marine life and forever altering the sparsely populated area. Meyer said he simply worked with his reporters to get this important story properly assigned and covered.
"That reporting team diligently documented the story and exposed the inappropriate nature of the proposed developments and ultimately stopped them," Meyer said. That reporting also led to new state laws protecting the Florida Keys. "When I drive by those acres today in the Florida Keys and see the spectacular mangroves, I can look back and say I played a small role," Meyer said.
Learning the Business Side
In 1989-90, Meyer took a 14-month midcareer leave to attend Harvard University's Kennedy School, earning a master's in public administration. He returned to Miami, rejoined the news desk to present coverage of the first Iraq War, and was promoted to executive assistant to the publisher of the Herald. In that new role, Meyer began to learn the publishing company's business side. He did new business development projects, was a liaison between the newsroom and the business side, and took part in the company's important public service activities. Part of that was assisting the publisher in his role as local adviser to the national John S. and James L. Knight Foundation. It was his first introduction to the foundation he would join as director of communications in 1995.
Ready to Lead in Strategic Communications
During his 14 years with the nation's leading funder in journalism, Meyer moved from director of communications to vice president of communications and secretary. Meyer oversaw a $1 million annual administrative budget. He was also responsible for strategic communication activities, including public and media relations, Web sites, books, annual reports and newsletters.
Under Meyer's leadership, the Knight Foundation built its first websites. Knight became a leader and innovator in using digital storytelling. Knight was one of the first foundations to post its annual report online with multimedia reporting.
Meyer said: "We were among the first to acquire and distribute Flip video cameras, enabling easy video uploads. It's one of the ways Knight Foundation began to lead by example."
Master's Advice
Meyer appreciates the shared journalism values he finds among Missouri J-School alumni. "Honesty, integrity and trust, like an unspoken code," Meyer said. "That is the way the Missouri J-School network works."
Meyer advises current students to "be entrepreneurial." He suggested several ways to sharpen one's skills. "Write a business plan. Develop a 30-second speech to sell it. Be open to all new different things," Meyer said.
Updated: November 9, 2011