Degree(s): MA '06
Xin Li felt the sun beat down on her face as she walked down the highway. It was another scorching hot August day in Columbia, Missouri.
Li was on her way to the police station to get her first interview for a Columbia Missourian article. After a mix-up with the bus schedule and enduring a one-hour bus ride, she now had to walk four more miles to the station.
It was at this moment that Li decided she needed to get her driver's license. She was used to an extensive public transportation system, a necessity in her home city in China of more than 30 million people, and Beijing, where she worked before coming to Columbia, of 25 million people. After practicing multiple times a week with her instructors – one American, one Korean and one Chinese – Li finally earned her driver's license and no longer had to depend on others to help her get around town.
Li's decision to come to the Missouri School of Journalism was easy. She had encountered students and professors from the School many times, and the mentor of her first internship in 2001 at China's Xinhua News Agency was an alumnus. When she decided to apply for a graduate school in the U.S., she had lunch with Fritz Cropp, the associate dean for Global Programs, when he was on a visit to China. Li listened as Cropp presented everything the Missouri School of Journalism had to offer, including its worldwide reputation for excellence and extended educational opportunities. By the end of the meal, Li was certain that Columbia was where she needed to be.
Now, as the managing editor for the Wall Street Journal's Chinese website and the Chinese service of Dow Jones Newswire, Li Xin, MA '06, daily applies the lessons that she learned in the master's program.
Li Establishes Herself as a Successful Missourian Writer
When Tom Warhover, executive editor of the Missourian, did his daily routine of selecting a student's article and critiquing it in class, Li didn't expect to hear her name.
"Tom said to the class that he wanted to die in Columbia, Missouri, and he wanted to die when Li Xin was at the desk to write his obituary," Li says.
Li was both surprised and elated. The compliment encouraged her to overcome the many difficulties ranging from language to culture and continue her efforts in the newsroom.
Li's graduate studies focused on public policy. This program allows international students to study the governmental process in the United States and relationships between government officials and journalists. Her courses covered the challenges to a free press around the world as well as business and economic processes relating to journalism.
Li also expanded her multimedia skills in different platforms by studying broadcast at KOMU-TV, digital news at the Global Journalist and print journalism at the Missourian.
"Your political system, your economical structure, your culture and how people use your jargons and communicate, I had to learn starting from zero," Li says. "It was hard, but it was also very exciting."
Li either wrote or contributed to more than 60 Missourian articles during her time at the School. For one national story, she covered the Category 5 Hurricane Katrina in New Orleans. Li also covered local news stories such as building developments in Columbia.
Li credits her success in the newsroom to the generous help of many professors, but credits two in particular, her adviser Stuart Loory and the Missourian's senior city editor Scott Swafford. While Loory opened her eyes to international politics, Swafford helped her to adapt to the drill of a U.S. newsroom. He understood the challenges of a non-native English writer and the fact that Asian students sometimes are too shy to ask for help. In addition to copying her article in the news system, Swafford would print out Li's articles and highlight grammar and style edits just for her to learn.
"I could actually see what he had corrected, which helped me to improve my language skills, so I was really grateful for that," Li says.
Li also adapted to other aspects of American culture while studying in Columbia.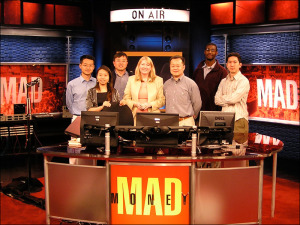 "Your political system, your economical structure, your culture and how people use your jargons and communicate, I had to learn starting from almost zero," Li says. "It was hard, but it was also very exciting as well."
Out of the newsroom, Li enjoyed playing tennis recreationally with friends as well as participated in belly-dancing classes. She was heavily involved in the local business council, which consisted of Columbia-area businessmen and residents who met weekly to discuss topics ranging from farming to international business. At that time, Li was the only student among a group of adults ranging from 40-70 years old. She developed a close friendship with Tom Hutchinson, who became one of her instructors when learning how to drive.
Li's master's project, which included both professional work and analysis components, explored how Chinese culture can influence American media. Her project centered on her experiences while working as an intern writer for the Washington Times. Li saw her participation in the School's Washington program as an opportunity to get real-world experience and apply the knowledge she learned in the Missourian newsroom.
One of Li's most memorable Times articles was about Chinese immigrants migrating to Africa to work and establish their own culture in this foreign land. Through this story, Li learned about the hardships this group experienced as they tried to adapt. She interviewed individuals both in Africa as well as China while developing the story.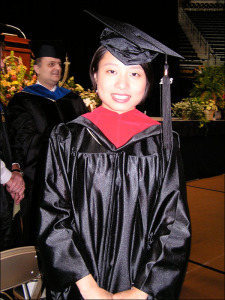 Upon graduating in 2006, Li accepted a position as a Washington, D.C.-based correspondent for Caijing Magazine, a Beijing-based media group providing financial and business news and information. Then, when the chance to move back to China was presented to her in 2007, she moved back to Beijing. The Caijing newsroom set up a different publication called Caixin in 2009. Li was promoted to managing editor for Caixin's English publication in the same year and a member of the newsroom's editorial board.
Li Directs Chinese Wall Street Journal Translation Team
In February 2014 Li was offered an opportunity to expand her reach and influence as the managing editor for the Wall Street Journal Chinese website. She is now responsible for overseeing the newsroom and deciphering which news stories would be best suited for the audience, largely made up of business professionals. Being a local publication, Caixin's English website is a smaller platform that gets about 10,000 page views a day whereas the Wall Street Journal's Chinese site gets about one to two million page views on a normal day.
"At the Journal, it's a much larger platform with a larger audience base, which is much more influential," Li says.
The Journal's translators and editors are key players in the CWSJ newsroom when it comes to sharing news stories happening throughout the world. In addition, original column articles, ranging from politics, economics and social affairs, make CWSJ an important voice in China's media scene.
"The backbone of the content is translation," Li says. "It's all about selecting the best stories and assigning them, getting the translators up on that, and giving them treatment before sending them out to our readers."
"The backbone of the content is translation," Li says. "It's about selecting the best stories and assigning them, getting the translators up on that, and giving them the best treatment before sending them out to our readers. We also produce a lot of original content, ranging from multimedia to commentaries."
In addition, Li must focus on getting news stories out to the public as quickly as possible. With such intense competition, the bar is set high for the Journal to release the news before their competing newspapers.
"People know the Wall Street Journal for its good coverage and frequent scoops," Li says. "We had to follow stories and trends very closely to stay up to date on the news as it happened to publish the news before our competitors."
In October 2014, Li was promoted to oversee the Chinese language services of Dow Jones. She runs the Chinese newswire and manages a team of more than 40 people.
Li Anticipates a Return Trip to Columbia
Li occasionally meets with a group of Missouri journalism alumni who work in major news publications in China. In addition, she also stays in touch with her fellow Chinese classmates through a Chinese social network app called WeChat. This app, similar to Facebook, allows the group of Missouri journalism alumni to communicate and stay up to date on each other's lives.
Li also hopes to add to the number of Missouri journalism alumni in future recruiting trips to the Missouri School of Journalism and other U.S. universities. The Journal, in their quest to expand the Chinese edition, needs experienced writers who understand high quality journalism and can write well in Chinese.
When it happens, it will be Li's first trip back to Columbia since her graduation. She plans to visit her favorite restaurants such as Flat Branch and Shakespeare's Pizza. Li wants to immerse herself in all of the things she misses about Columbia – except for the public transportation, of course.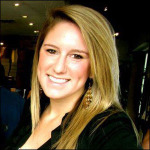 Kelsey Boes, a senior from Southlake, Texas, is a strategic communication major, Spanish minor at the Missouri School of Journalism. She interned at Staff Care, the nation's leading locum tenens staffing agency, where she worked with the marketing department and developed content for the company's website blog. Boes plans to return to the Dallas area after graduation in May 2015 to pursue a career in public relations.
Updated: December 16, 2014