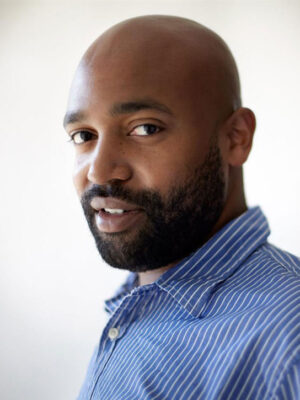 Degree(s): BJ '03
Whereabouts: United States, Dallas/Ft. Worth, Texas
It would be easy to mistake Lincoln Stephens, BJ '03, for another young alumni visiting the MU campus if not for the abnormally long line of students fervently waiting to meet him in the auditorium. Stephens stands at the front of the room, greeting each person with a warm smile and gracious handshake. His vibrant and positive demeanor is intoxicating.
This particular September visit is one of many Stephens will make to college campuses across the country with a clear vision in mind – to guide and inspire students interested in pursuing advertising.
"I know it is my calling to spend my life helping to usher people into their purpose, into their job and into their careers," says the former account management executive turned entrepreneur. "It's what I am supposed to be doing."
Stephens is co-founder and executive director of the Marcus Graham Project, a nonprofit organization that offers programs to train young professionals who are interested in the advertising field. In 2010, Stephens began traveling to college campuses to share his personal story, as well as the inspiration behind the Marcus Graham Project.
As a member of the millennial generation himself, Stephens sympathized with the few avenues and little support offered to young, talented people today. He believes young people want to make a significant impact on the world, so he cares about listening to them. By interacting with students, he is able to gain a real perspective and gather meaningful insights.
"It is my responsibility to do my part in bringing us along – not just the next generation as talents but the next generation as leaders," Stephens says.
The Journey Toward a Vision
This profound passion is what fueled Stephens away from his initial career in advertising. After graduating from the Missouri School of Journalism with a strategic communication emphasis, Stephens worked as an assistant account executive at TraceyLocke in Dallas. He then progressed as an account executive at Martin Jay Retail and Carol H. Williams, working with top brands such as Quaker, Pepsi, Cadillac, Hummer and Coca-Cola.
During this period, Stephens gained valuable experience and a sound knowledge base. But as time went on, he began to shift his focus beyond his role in account management.
"I became less interested in working on brands and (more in) working with people as brands," he says.
"I became less interested in working on brands and (more in) working with people as brands," he says.
This realization planted the seeds for the start of the Marcus Graham Project. He began by creating a business plan, with the help of co-founders Larry Yarrell and Jamil Buie, to illustrate his vision and share that vision to other individuals. Stephens studied the structure of nonprofit organizations, recognizing they should not just ask for money but should find ways to be self-sustainable.
Initially, though, raising funds to get the nonprofit off the ground was an essential task. The relationship management skills Stephens had learned from his time in the advertising world proved valuable when reaching out to potential donors. By understanding what motivates people to make a decision, which he calls an emotional intelligence, he was able to communicate about his nonprofit to potential donors in a way that gained their support.
Once Stephens had brought the nonprofit through the beginning stages of development, he realized it would require his full attention to truly take off. So, Stephens quit his job and left advertising for good to fully commit himself to the Marcus Graham Project.
Garnering Success
With the Marcus Graham Project as his sole focus, Stephens was able to secure clients to create the pilot program, the iCR8 Bootcamp. Students were recruited for this summer program to form their own advertising agency and work with real clients while living with one another in downtown Dallas, where the Marcus Graham Project is based. The purpose of the bootcamp was to expose students to the fields of marketing and advertising while giving them experience to pursue careers in the future.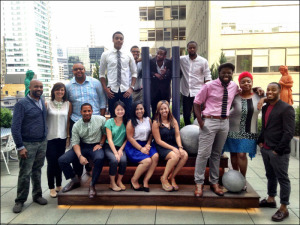 When creating a business model for the iCR8 Bootcamp, Stephens wanted to dig deep and investigate opportunities to attract clients and donors. He was able to garner much of this support using skills acquired during his time in advertising.
"I learned an understanding of what the client's needs and motivations are for their brands. And now sometimes those same clients are potential donors for our program, so I am figuring out how this intersects with what we are doing and what we have a potential to offer them while helping our students," Stephens says.
He also looked to other advertising agencies including the Missouri School of Journalism's own student run agency, MOJO Ad.
"Just thinking about other ad agencies and student run agencies like MOJO ad that operate similarly as a business, I asked myself 'How are they doing it? How are they finding success?'" Stephens says.
When the iCR8 Bootcamp launched in the summer of 2009, it was practically an overnight sensation and remains an extremely popular program of the Marcus Graham Project.
"I am very thankful for the people in the first year because they sacrificed their summer to be a part of this vision inside our head," Stephens says of the students and clients who participated in the pilot iCR8 Bootcamp. "It was definitely a success because we ended up getting featured in Advertising Age magazine."
The article in Advertising Age prompted AT&T to reach out to the Marcus Graham Project to become a future client. Other clients in subsequent years for the iCR8 Bootcamp program have included Microsoft, Uber, Rock the Vote, Lisnr and John Legend's nonprofit the Show Me Campaign.
Following the success of the iCR8 Bootcamp, the nonprofit has worked to evolve the concept in to other programs. One such program under development is Locomotus, an intensive media, marketing and advertising agency that will operate effectively year round inside a school. However, Stephens says they are still "friend-raising" to find clients who can fully support the program.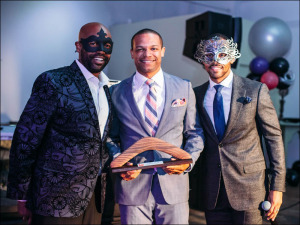 Successfully finding partners to support its programs has helped the Marcus Graham Project grow astronomically in terms of size and reach each year. It has raised almost a million dollars since its creation in 2007 and is projected to raise an additional $1.2 million to aid the expansion of the programs into different cities. For now, Dallas remains the only destination for the iCR8 Program, where 15 students complete the program each year. Many of those students use the experiences of the bootcamp to launch careers at respected businesses and agencies such as the Richards Group, the New York Times and Wieden + Kennedy.
The increased hype of the nonprofit has brought a frenzy of media attention along with numerous awards and recognitions for Stephens's proactive energy and dedicated work ethic. Advertising Age named him on its top 40 under 40 list, highlighting young and innovative marketing leaders in 2013. Ebony Magazine also featured Stephens as one of its top entrepreneurs under the age of 34.
Fortitude Through Faith
Stephens, who considers himself a "behind the scenes" kind of man, deems these awards as a sign to continue moving forward. He looks to God for the confidence to accept his place in the public eye.
"A lot of people that know me well know the one thing I always say, 'Man can give you an award, but only God can give you a reward,'" he says.
For Stephens, chasing this dream could have turned out to be a disaster but through his faith, which he holds in great esteem, he was able to stay the course.
"Faith was the substance that led me to say, 'Hey I have an idea for a nonprofit, I want to work with students,'" he says. "I didn't know how much money we were going to get, but everything came by having faith."
"You are not fear. You are power. You are clarity of mind. Go do it. Write your vision down for what you want and then go do it!"
Having great faith in the work he is doing has led Stephens to take on larger projects and push the boundaries of the Marcus Graham Project. Gathering enough resources to support his ideas remains his greatest challenge, especially because the organization is completely dependent on donors and volunteers.
"I really try to think big. I want to find a jet, put a recording studio on it and fly across the world and go create content," Stephens says. "But that's going to cost a lot of money."
His penchant for thinking big is something Stephens tries to pass along to the students he works to inspire. He encourages them to chase their dreams fearlessly with a strong sense of self. He uses the iconic Nike tagline "Just Do It" to sum up his goal of instilling action into young individuals.
"You are not fear. You are power. You are clarity of mind. Go do it. Write your vision down for what you want and then go do it," Stephens says.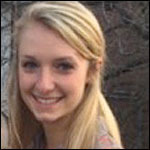 Katie Jost is a senior honors student from St. Louis majoring in political science and journalism with an emphasis in strategic communication. She interned during the summer of 2014 for McCann Worldgroup in Tokyo and Prague and currently works as a content strategist for Lift Division, a Columbia-based inbound marketing business. After graduation in May 2015, Jost hopes to pursue a career in the field of public relations or advertising.
Updated: December 16, 2014