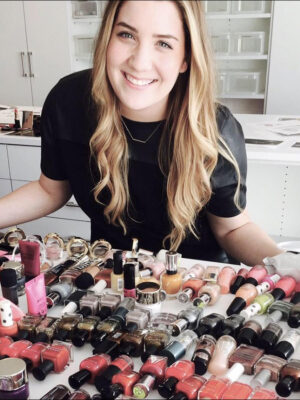 Degree(s): BJ '14
Whereabouts: United States, New York, New York
Maddie Aberman, BJ '14, never imagined her college career would be at the Missouri School of Journalism. When she stepped on campus, though, she knew she found her home away from home.
Why did you decide to come to Mizzou?
To be honest, I was pretty against Mizzou at first. My sister went there, and I didn't want to do the same thing as her. I applied to a lot of other schools first. Then I went to visit her and realized Mizzou had everything I was looking for: a stellar journalism program, a strong network of alums in the industry I wanted to join, and a quintessential college-town feel. So I got over my hesitations and applied the last week applications were open. I haven't regretted it once, and it even made my sister and me closer.
How has your "Missouri Method" education shaped your career?
The hands-on experience I got at Mizzou set me years ahead of my peers. Of course, I didn't realize this while I was applying for jobs. Since then, I've hired a few rounds of freelancers and looked through hundreds of resumes but never came across that same level of in-school experience. I felt prepared to write daily stories for my magazine's website because I had to write stories on deadline at the Columbia Missourian. I'm able to have discussions with our art department because I understand how the process works from my magazine design class. The list goes on and on.
What was your most beneficial J-School class?
I think my semester at the Missourian was definitely the most beneficial. I can't even tell you how my times I referenced that experience during my interview for this job. It's a hands-on, independent scenario that you really don't get anywhere else. Treat it like your first job because on your resume, it basically is.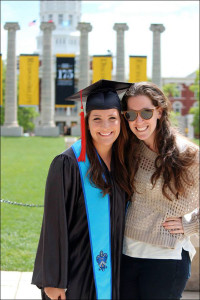 How did you get your first job?
Through the Mizzou mafia! I applied for an internship at Allure the winter of my sophomore year because (through lots of social-media sleuthing), I found out a recent Mizzou graduate worked there. I sent her an introduction email along with my resume, and she ended up hiring me as a summer intern. Three internships later, when I was applying for job, she passed my name onto the beauty director. It's so important to make those connections while you're still in school and maintain the relationships. This alum and I worked together for a year, and I still see my other intern bosses at market events and around the office.
Is there something you wish you would've known as a student that you know now?
I was so eager to get my career started by the end of senior year. I knew exactly what I wanted to do, and I was ready to start. But I wish that I wouldn't have been in such a rush. Senior year was the best time, and I didn't need to be focusing on anything but that. The rest would (did) come.
Advice for graduating seniors?
Don't stress too much if you don't have a job right after graduation. You're a Mizzou J-School grad. Trust me, it will happen. Enjoy your time off because once you get a job, you'll be working for the rest of your life. I didn't get my job for three months and heard a lot of noes before I was hired. I truly believe it all happened for a reason as I ended up at my dream job.
Did you ever think you would end up where you are now?
Honestly, no. Anytime anyone asked me what my dream job would be, I said Allure. I still can't believe that I've worked here for almost two years. It's a magazine that I obsessed over since I was 14. Whenever I'm having a hard day or start to feel a little jaded about things, I always stop and remind myself that this was my dream job. I'm living it.
Updated: February 27, 2020