Mark Hoffman
Chairman at CNBC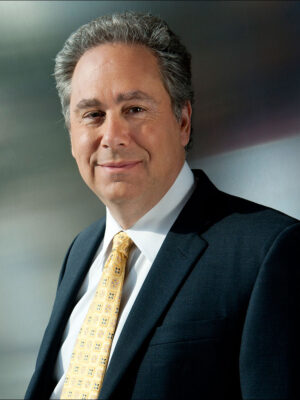 Degree(s): MA '80
Whereabouts: United States, Englewood Cliffs, New Jersey
Mark Hoffman, MA '80, would probably be a lawyer today were it not for a senior-year internship at KQED, the public television station in San Francisco. During that internship, Hoffman arranged and observed an interview with Dr. Henry Kissinger, who served as secretary of state during the administrations of President Richard Nixon and President Gerald Ford.
At the time, Hoffman was pursuing a bachelor's degree in sociology at the University of California-Berkeley, with plans to attend law school after graduation. The Kissinger experience, among others, convinced Hoffman to shift gears and earn his master's at the Missouri School of Journalism.
Adaptability has been a hallmark of Hoffman's career as he has moved from considering law to working in television production, news management and general management. Today, he serves as the chairman of CNBC, where the evolution of that brand over the past decade, in the context of the worldwide media environment, reflects his adaptability and the strength of his team.
The Missouri Method
On a warm summer day in 1979, Hoffman sat down with broadcast professor Roger Gafke to discuss Missouri's graduate school.
Gafke explained to Hoffman his studies would include hands-on practice in real news outlets. One of those outlets is KOMU-TV, a faculty-supervised, student-staffed NBC affiliate. It's the only university-owned commercial television station and major network affiliate in the U.S. that uses its newsroom as a working lab for students. Other outlets include the Columbia Missourian newspaper and KBIA-FM, mid-Missouri's NPR-member affiliate.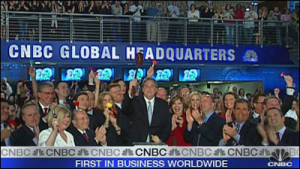 "He (Gafke) was incredibly thoughtful and persuasive about what Missouri had to offer and explained to me the Missouri Method," Hoffman says. "I made the decision, based on my conversation with Professor Gafke, to attend the University of Missouri."
As part of his coursework, Hoffman worked at KBIA and the Missourian. It was KOMU, though, that became his second home during his time at Missouri. There, he met mentor Dave Smith, with whom he still keeps in touch.
While at KOMU, Hoffman produced a weekly public affairs program called "The Missouri Forum," which dealt with issues relating to health, crime, taxes and other state topics. He executive produced an hour-long documentary about the University gearing up for football season. And in November of 1980, Hoffman was the executive producer for the multi-hour election-night broadcast.
Dave Dugan, a former CBS correspondent, chaired the broadcast sequence when Hoffman was a student. Dugan not only educated Hoffman on the mechanics of the news industry and how to produce quality work, but also, more importantly, Hoffman says, about the interpersonal relationships and politics of the business. Dugan taught him how to relate to people on an individual level and create long-term connections within the industry.
"I think the clearest piece of advice Professor Dugan gave, not only to me but to all his students, was to assess your strengths and weaknesses openly and candidly and make decisions about your future on that basis," Hoffman says. "You've got to really know what you do well and what you enjoy and pick the path that is consistent with your strengths."
The Real World
When Hoffman graduated from the Missouri School of Journalism, he moved back to his hometown of Los Angeles and worked in an entry-level production position at KNX-AM, a CBS-affiliated all-news radio station.
From there, Hoffman worked his way up through production and into news management across the country. At KNBC in Los Angeles, he worked as vice president of news; at WBBM in Chicago and WAGA in Atlanta he was the news director. Hoffman also held management positions at WABC in New York and WLS in Chicago.
Each new job had a combination of learning curve and adrenaline. In 1995, when he got the chance to run KDNL, the ABC-affiliate television station in St. Louis, Hoffman took it.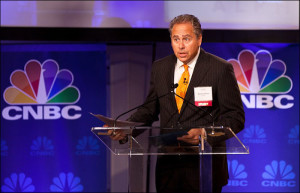 As general manager at KDNL, Hoffman was responsible for every aspect of the station: news, marketing, sales, finance and more. In just his first few weeks, he oversaw the affiliate change from Fox to ABC and worked to build the brand identity of the station. He built the foundation for the station's long-term success by hiring the right staff, acquiring the right equipment and setting the station apart from local competitors.
After that experience, Hoffman spent some time back in production before joining CNBC as an executive producer and then managing editor in 1997. He moved to London for six months to serve as interim president of CNBC Europe, where he oversaw the business budget and was responsible for delivering English-language business content regionally.
"That was a tremendous experience," Hoffman says. "There were all kinds of fascinating sales challenges, distribution challenges, coverage challenges and business strategic challenges."
When Hoffman came back from Europe, he ran WVIT, the NBC station in Connecticut. His position gave him the chance to immerse himself in the West Hartford-area community, joining the boards of The Science Center of Connecticut (now The Children's Museum), Junior Achievement and the Urban League.
In February 2005, Hoffman took what he had learned throughout his career and brought it back to CNBC, this time as president.
Reshaping News Delivery
Under Hoffman's leadership, CNBC went from a broad business channel to a focused investment channel. During the day, programming reaches a targeted audience with money and business news. During primetime, the strategy centers on entrepreneurship and financial freedom, combining entertainment and information with programs such as "The Profit" and "Shark Tank" and long-form documentaries.
With these ventures, Hoffman has been able to both find new audiences and focus the brand.
"We're focused on a very specialized affluent and highly educated audience during the day," Hoffman says. "At night, in prime time, we're presenting programming for a more populist and broader audience."
"Organizations are only as good as the sum of their parts," Hoffman says, "and we have an amazing organization with phenomenal people behind the scenes and in front of the camera."
Still, CNBC is certainly global. Thanks to Hoffman and his team, CNBC now interviews more than 1,000 people around the world every week. It's seen in 10 languages in 145 countries. With English-language channels based in the U.S., London and Singapore, CNBC provides 27 hours of programming – possible thanks to broadcasting in different time zones – every day.
Since Hoffman began his current role, CNBC has launched an entire suite of digital products and services. Hoffman constantly surveys the changing environment and knows news organizations must change with it to survive.
"This job has been a thrill ride the whole way," Hoffman says. "I've loved every year. Every year has been different. If you look at where media was in 2005 and where CNBC was, and you look at where media is today and where CNBC is today, you can see how compelling and interesting it would have been for all these years."
Looking Back
Over the course of Hoffman's career, the media world has evolved through the information age and the digital age. The essentials, though, have stayed the same: Find good stories. Tell them well.
Through all the change, Hoffman has held a number of different high-powered positions around the world, but he doesn't hesitate when asked what he's most proud of in his 35-year career: the teams he has worked on, especially the team he's working with right now as chairman of CNBC.
"Organizations are only as good as the sum of their parts," Hoffman says, "and we have an amazing organization with phenomenal people behind the scenes and in front of the camera."
In a way, it's a continuation of the mentoring Hoffman received from journalism professors Gafke, Dugan and Smith. He's always had a strong team.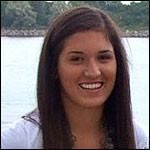 Allie Mehr, a junior from Kansas City, Missouri, is studying journalism with an emphasis in strategic communication and a business minor. She held an internship with (e)Merge: Innovative Healthcare Marketing Solutions and is an active member of Chi Omega Fraternity. Mehr plans to graduate in May 2016 and pursue a career in fashion public relations.
Graduate assistant Rebecca Dell contributed to the development of this story.
Updated: May 29, 2015