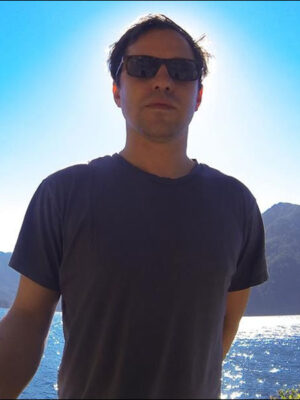 Degree(s): BJ '99
Whereabouts: United States, New York, New York
What do you do?
I am an associate producer with NBC Peacock Productions. We make long-form shows for various networks including NBC Networks, Discovery Networks and MTV Networks.
How did you get your job?
I networked at a Christmas party and met an executive producer who, four months later, brought me in for an interview.
What is the best professional lesson you learned at the J-School?
To be versatile and open to the opportunities that come your way. Even though we all have grandiose dreams to work for major brands, in the end you need to enjoy what you're doing. Working at a great brand like an NBC but hating your job is no good. So be open to any opportunity no matter where it comes from, because you never know where it may lead.
What advice do you have for current students?
To have a wide range of skills and the ability to be versatile. Also, to be constantly hungry to pick up new skills, learn new programs, cameras, technology, etc. For those who can survive on just meat and potatoes, then that's good for them. At least in television you need to know how to do everything from produce, write, edit, film to schmooze. Ultimately in production your job is to "make it happen." In order to do this, you must be quick on your feet and be able to wear whichever hat is needed to find the solution.
Updated: March 7, 2014