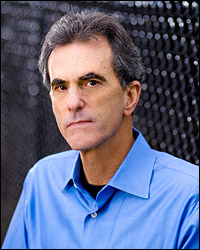 Degree(s): MA '76
Whereabouts: United States, California, Irvine
By Mariel Seidman-Gati
"Successful journalism is always unafraid," founding Dean Walter Williams noted in The Journalist's Creed. Miles Corwin, MA '76, is one reporter who has taken this statement to heart, putting himself in uncomfortable situations in the name of a news story.
"One thing I've liked about journalism is that you get a ringside seat to what's really happening in the world," Corwin says.
English was Corwin's first choice, but there weren't any real job prospects after earning a bachelor's degree in the subject. His backup decision to earn a master's degree in journalism at the Missouri School of Journalism launched a 25-year career as a newspaper reporter and ultimately a best-selling author and professor. His writing has not only documented monumental moments in the American landscape, but also has shown him that words have the power to influence change.
Finding a Passion
Corwin began his career as a student reporter for the Columbia Missourian. He was drawn to covering the stories that were not being told by anyone else. There were stories about prisoners at the Missouri State Penitentiary in Jefferson City. Corwin also remembers a feature he wrote to illustrate how physicians were treating terminally ill patients. His interview with a dying woman made a lasting impact on him.
These early experiences would shape Corwin's career, igniting his passion for the crime beat and feature writing. He vividly recalls thinking: "This is how I want to make my career."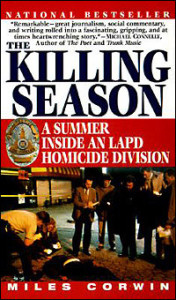 Breaking Out
Getting that career off the ground involved an unorthodox job-seeking approach of writing nearly 100 letters, one to every newspaper in the state of California. His efforts garnered him a single job offer as a reporter for a suburban daily newspaper.
After a year, wanting to move into a bigger market, Corwin wrote another slew of letters requesting a job, this time to every metropolitan daily newspaper in the country. He obtained a job at the St. Louis Globe-Democrat. After working there a year and a half, he decided it was time to move on. That's when the journalism school touched his life again. A call to George Kennedy, one of his journalism professors, helped him procure a position at the San Jose Mercury News. At first Corwin wrote features for the Mercury News, but he eventually returned to his roots and began covering crime stories and the California prison system.
The Mercury News served as a steppingstone, giving Corwin the required reporting experience to be considered for a position at the Los Angeles Times. This time, however, it did not take 100 letters to land him the job. One did the trick.
Realizing a Dream
The Los Angeles Times took Corwin on as a general assignment reporter. With an influx of crime in the 1990s, Corwin pushed for and was granted permission to create a new beat on crime. He focused on the culture of homicide that was plaguing the south-central area.
"To me there was this quiet genocide going on in one part of the city, and nobody was paying attention to it, nobody really seemed to care," he says.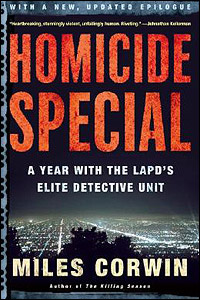 Corwin spent the better part of the '90s reporting on what he calls "a perfect storm for crime." Between the proliferation of street gangs, high-powered weaponry flooding the streets and crack cocaine gaining prevalence in south-central Los Angeles, a crime reporter could only dream of covering such a dramatic time. Corwin's desire was to bring public attention to an unrecognized societal ill.
Telling Untold Stories
Bringing attention to important issues through his writing has been a driving force behind Corwin's career. The lasting impact of his writing became evident in 2010, when Corwin got an email from the White House press office regarding an article he had written for the Times nearly 20 years prior.
Shortly after the Clinton administration instituted the 1993 "don't ask, don't tell" policy regarding gays serving in the military, Corwin wrote an article that recounted the story of a wartime friend saving his father's life during the Battle of the Bulge in the mid 1940s. The friends lost touch after the war but were reunited four decades later. It was then Corwin's father learned his friend had remained elusive because he felt he needed to hide the fact that he was gay.
Corwin's article reiterated his father's sentiment that sexual orientation did not affect this man's ability to serve nobly in the military. President Obama revived the article and used its theme in his speech repealing the "don't ask, don't tell" law. The Obama administration flew Corwin to Washington, D.C., to attend the signing of the repeal. It was a meaningful experience for Corwin because his writing played a role in influencing public opinion, but especially because his father's service was honored.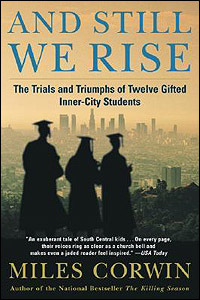 Front Page to Front Cover
While Corwin's journalism career has led him to cover a wide array of subject matters, his fascination with crime has been resolute. His zeal for writing about crime took his stories beyond the Times and into the pages of his own books. While on a one-year leave from the Times, he spent seven months following homicide detectives from the Los Angeles Police Department to crime scenes, autopsies and prisons. This was all in the name of research for his first book, "The Killing Season." The national best-selling work of nonfiction gave insight to the lives of cops, killers, victims and their families.
Corwin took on the lofty feat of writing his second nonfiction book while reporting full time for the Times. "And Still We Rise," the winner of the PEN West Award for nonfiction and the Los Angeles Times Best Book of the Year, chronicles the experiences of 12 intellectually gifted high school seniors from south-central Los Angeles trying to reconcile their academic lives with their violence-laden surroundings.
In his last nonfiction book, Los Angeles Times bestseller "Homicide Special," Corwin details six cases under investigation by an elite detective unit by the same name. The relationships Corwin cemented with the LAPD over the years granted him unique access to the inner workings of this elite group "whose mandate is to take on the toughest, most controversial and newsworthy cases."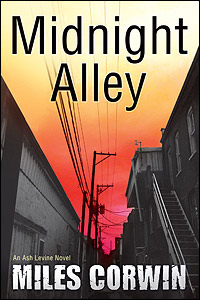 A Period of Transition
After Corwin became a father in 1997, he felt he needed to decide between reporting and writing books. Corwin made the decision to leave the Times so he could write crime novels on a full-time basis. The third installment of his series depicting a fictional conflicted ex-detective is currently in the works.
Whether writing for a book or newspaper article, Corwin's passion for crime writing has not wavered since covering the state prison during his time in Missouri.
"The theme that was established at Missouri carried through all these years later, and I'm still writing crime novels," he says.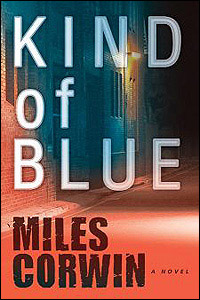 Corwin's former mentor from the Missourian, Ruth D'Arcy, has edited all of his nonfiction books to date. He says his experiences at the journalism school all those years ago continue to shape his work and his life even today. He credits much of his success to the Missouri Method of learning by doing. Corwin's time at the Missourian both built him up and knocked him down a few pegs.
"If you make a mistake in an article for the Missourian, you're going to hear about it," he says. "You do it in a real-life way, there are real-life consequences if you screw up."
Today, as a professor in the literary journalism department at the University of California, Irvine, he tries to emulate his own journalism education for his students, despite their lack of a daily newspaper environment.
"I try to talk to them like I'm an editor and they're writers, as opposed to me being the professor and them the students, 'cause that was my experience at Missouri," Corwin says. "I had written for a public who would challenge me if something I wrote was incorrect."
Progression
Corwin encourages his students and all aspiring journalists to learn to be versatile both in their writing and in the platforms where their stories will appear. He says the changing technological landscape means reporters now must also possess multimedia skills and be computer savvy.
He believes the field of journalism is progressing, just as his career has been a progression.
"I've always tried to embrace new challenges and not be afraid to fail at them," Corwin says. He believes this is a vital ingredient for success in this evolving industry.
Corwin's career proves that while other elements of journalism may change, the power of the written word endures. Unafraid, he has dedicated his writing to telling untold stories in a way that simply cannot be ignored.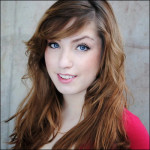 Mariel Seidman-Gati, BJ '14, earned her bachelor of journalism degree in strategic communication and completed a minor in Italian studies. The Massachusetts native has worked in several newsrooms, including an internship at CBS Boston. Seidman-Gati was also a marketing intern at Hub & Spoke, a Columbia design firm, and participated in Columbia's Startup Weekend, an event that focuses on entrepreneurship. She will spend two months in Italy perfecting her language skills after graduation, before moving to New York City to pursue a career in public relations.
Updated: August 20, 2014