Nancy Newton
Vice President/Account Supervisor at CKPR, A Cramer-Krasselt Company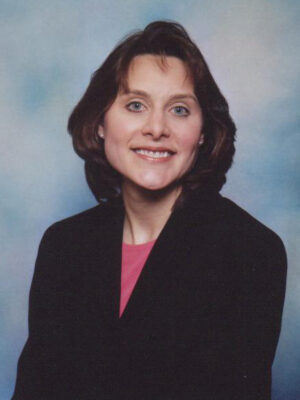 Degree(s): BJ '96 (Broadcast News)
Whereabouts: United States, Arizona, Phoenix
What do you do?
I'm a vice president/account supervisor of public relations at Cramer-Krasselt. In this role, I work with local and national companies to develop and implement public relations strategies that bring them visibility in consistent and meaningful ways while positively impacting their business objectives.
Best professional lesson?
Speak up. Do not assume anything. Have an opinion but be prepared to explain your reasoning. Always have a voice or there is no reason for you to be at the table.
Best advice to current students?
Good intentions are never enough. Focus on delivering measurable results and people will hire you. Every project has the potential to expand into large-scale opportunities but it takes hard work.
Greatest professional achievement?
I am honored to serve on one of the largest PR accounts at the agency. By achieving organic growth, we have more resources to explore a variety of approaches and campaigns.
What makes you good at your work?
I set high expectations for myself. I am open to constructive criticism and always looking for ways to grow my strengths.
What did you want to be as a kid?
The Girl Scouts played a pivotal role in helping me discover my career path. When I was 7 years old, my Brownie troop took a field trip to a Phoenix, Ariz., TV news station where I met the city's first female anchorwoman. She inspired me to pursue a journalism career as a TV news producer.
What is something that might surprise people?
I am passionate about volunteering as a pet therapy team with my Golden Retriever. I also serve local animal rescue groups by fostering dogs and transporting rescued animals to their new homes.
Updated: November 10, 2011