Natalie Dupin
Public Relations Coordinator at CNN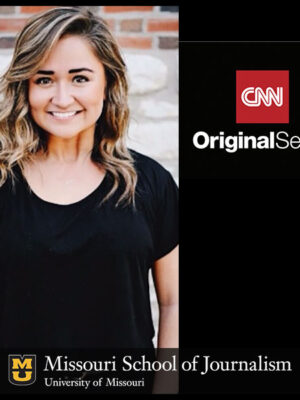 Degree(s): BJ '17
Whereabouts: United States, New York, New York
What do you do?
I am a the public relations coordinator for the CNN New York Bureau. My job focuses primarily on the CNN Original Series.
How did you get your job?
I started applying like a madwoman to jobs in January. I flew out to New York once a month and lined up interviews and coffee dates galore. I probably missed more class my senior year than I did in the three previous years combined. The process with CNN started with an online application, then moved to a phone interview, and then I flew to NYC for my in-person interview. They called me about an hour after my interview and offered me the job. I flew to NYC and dove into "the real world" seven days after graduation.
What is the best professional lesson you learned at the J-School?
The Missouri Method guided my energy and strengthened my confidence beyond my personal passions for journalism. The hands-on experience a student gains inside and outside of the classroom is simply unmatched. I interned in Los Angeles and New York before graduating, and upon leaving both opportunities I was asked if I knew any other Mizzou J-Schoolers who might head their way.
What advice do you have for current students?
Test your limits, take risks that terrify you. I decided to do the New York program my senior year. I cried on and off the last week of summer thinking that missing my last football season or last fall formal would mean missing out. If I had not hopped on that plane, I wouldn't be in NYC today typing this up, after hours, on the 5th floor of CNN. Take the jump. Home will always be there; the opportunities might not be.
What is your favorite J-School memory?
Receiving my letter of admittance to the J-School. I had to appeal my admittance because of my GPA. I failed college algebra for a third time, lost my best friend to cancer and repressed the burning desire that brought me to journalism in the first place. I poured myself into my letter of appeal because if there was something I knew for certain, it was that I was and always would be bound for the realm of media. I decided I wouldn't let one year define every year to follow.
Updated: June 21, 2017